It may have been a typical British summer in terms of the weather but when it comes to cricket, it's been uncharacteristically fun. Despite England not managing to win the Ashes, the all-out attacking style of 'Bazball' has made Test cricket enjoyable again and delivered one of the greatest series in recent history.
A thrilling final day in the fifth Test at The Oval saw a Stuart Broad inspired England win to level the series at 2-2. Australia ultimately retained the famous urn but it was important for Brendan McCullum that his side didn't go down without a fight – and it could have been so different had the fourth Test not been ruined by the rain.
While it may not be traditional, there's rarely a dull moment with 'Bazball'. And as Ben Stokes and co. look forward to some time off following a full throttle few weeks, it'll be fascinating to see where England's Test side go from here.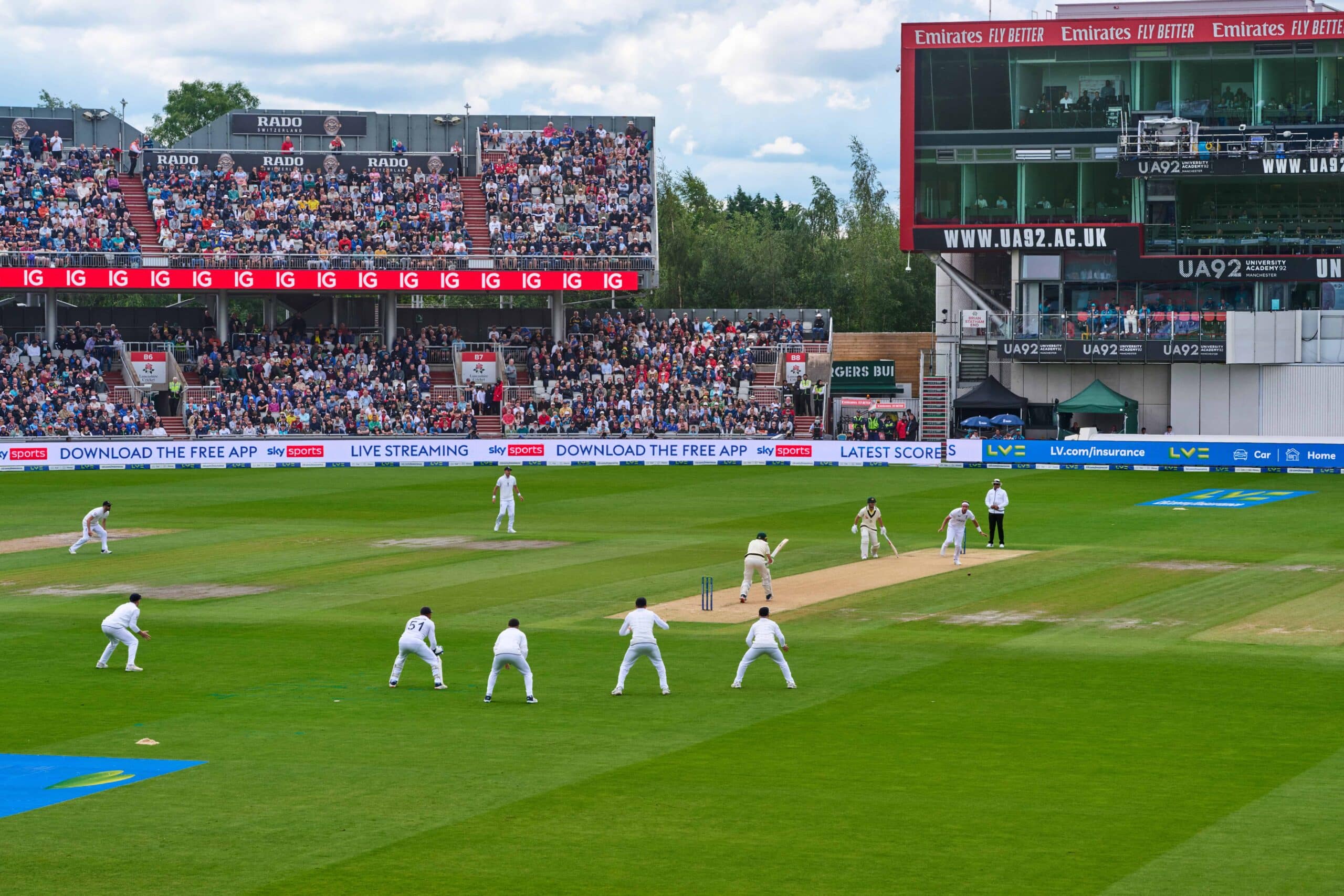 Cricket Hospitality
'Bazball' has made Test cricket great again
Whether you love or hate 'Bazball', one thing is certain – English Test cricket is alive and kicking. Prior to McCullum taking charge, England had won just once in 17 matches. Something needed to change and it's been non-stop fun since last May.
England's new style is exciting, fresh and it's seen interest in Test cricket reach the highest it's been in years. It's not perfect and it may not have delivered an Ashes win but like anything new, it's a learning process.
'Bazball' certainly comes with risk but that's what makes it exciting. The decision to declare early in the first Test at Edgbaston received criticism and in hindsight, it may have been a mistake. But it showed positive thinking and had it come off, McCullum and Stokes would have been labelled geniuses.
Playing it safe clearly hadn't been working so it's refreshing to see them try something new. And ultimately, it's not early declarations or batting order selection that stopped England winning the Ashes. It's individual errors, poor shot selection and dropped catches (not to mention the rain!), which can be ironed out and could so easily have gone the other way.
'Bazball' is not just a fun experiment – it's only just getting started. There's no reason to change it now and England now have six months to learn from their mistakes and conjure up a plan to take it to the next level.
---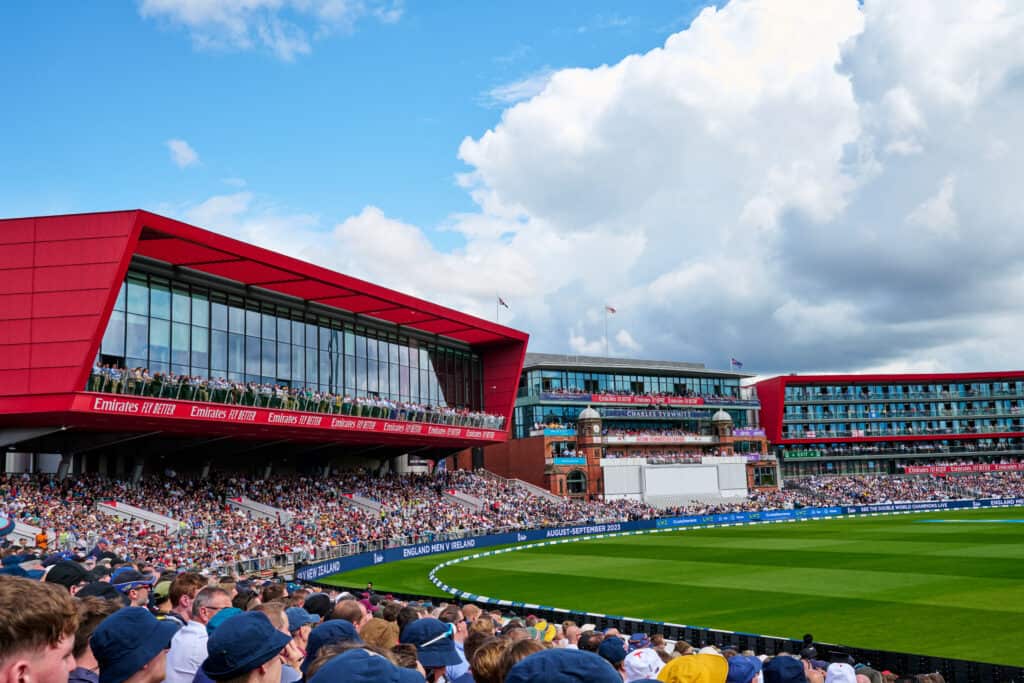 Changing of the guard
'Bazball' isn't the only dramatic change affecting England's Test cricket side. Legendary bowler Broad has announced his retirement from the game – and he might not be the only one.
The 37-year-old has enjoyed almost 17 years representing England in all disciplines of cricket and there likely wasn't a dry eye in the house as he walked out to bat one last time with old pal Jimmy Anderson on day four at The Oval.
Not one for going out quietly, Broad finished in style as he smashed Mitchell Starc for six in his final shot in Test cricket. And in his final innings with ball in hand, Broad finished his career with the ultimate fairytale ending, dismissing Todd Murphy and Alex Carey to claim 604 Test wickets and win England the match.
While Anderson is yet to announce where his future lies, there are grumblings that his retirement may not be too far away either. The Lancashire stalwart turned 41 on Saturday and having struggled with his fitness this year, he may choose to call it a day in the near future.
Despite some of England's greats reaching the twilight of their careers, the future remains bright. This Ashes series has shown there are plenty of young prospects ready to step up and lead the next generation.
Harry Brook is just 24 and only made his Test debut last September. Yet at times against Australia, he looked like a seasoned pro and his 75 was pivotal in England winning the third Test at Headingley.
Similarly, Zak Crawley is only a year older than Brook and he's established himself as a superb opening batsman. His stunning return of 189 at Old Trafford will go down in Ashes history, regardless of the match eventually being rained off.
The next time the Ashes takes place on these shores, the likes of Stokes, Joe Root and Jonny Bairstow may still be fit and hungry enough to play a part. But the latest series has shown that the conveyor belt of talent in this country is as fruitful as ever and the future is in good hands.
What's next for England?
Some members of England's Ashes team will have their eye on the World Cup, which gets underway in October. But for the Test side, there's plenty of World Test Championship action to look forward to over the next couple of years.
The Ashes series against Australia was the first of England's six scheduled fixtures in the competition, which involves nine nations in total. The two sides that finish top of the table will battle it out in a final at Lord's in the summer of 2025.
Next up for England is a trip to India for a five-match series starting in January. Stokes will be hoping to be fit and raring to go by then. The England skipper is set to spend the next six months recovering from a knee injury that has given him constant issues throughout the Ashes.
Following the India fixture, England will be back on home soil for two Test matches next summer. First up they welcome the West Indies in July, with three matches taking place at Lord's, Trent Bridge and Edgbaston.
The following month, McCullum's side will start another three-match series against Sri Lanka at Old Trafford, Lord's and The Oval. If you enjoyed the Ashes and fancy seeing 'Bazball' in person, you can watch these series from the best seats in the house with our exclusive hospitality packages.
England will finish their World Test Championship campaign with away trips to Pakistan and New Zealand at the end of next year, before (hopefully) heading to Lord's for the final. Fingers crossed!