Australia retain the Ashes as rain ruins England's chances
Cricket
Monday July 24, 2023

Despite their best efforts in the limited playing time at Old Trafford, England's hopes of winning the Ashes are over. A rain-delayed fourth Test ended in a draw, meaning the famous urn will be returning down under with Australia.
After losing the first two Tests, a win at Headingley had given England hope of a historic turnaround. The opening few days at Old Trafford threatened to turn this into one of the most exciting Ashes series in history.
But in a cruel twist of fate, a dramatic comeback was taken out of England's hands by the weather to turn the series into a (literal) damp squib. With just 30 overs bowled in the final two days, the fourth Test was rained off, leaving the score at 2-1 to Australia.
England can now only hope of levelling the scores in the final Test at The Oval, meaning holders Australia retain the Ashes. Yet despite the disappointing end result, England's spirited performance at Old Trafford has given huge reasons to be optimistic going forward.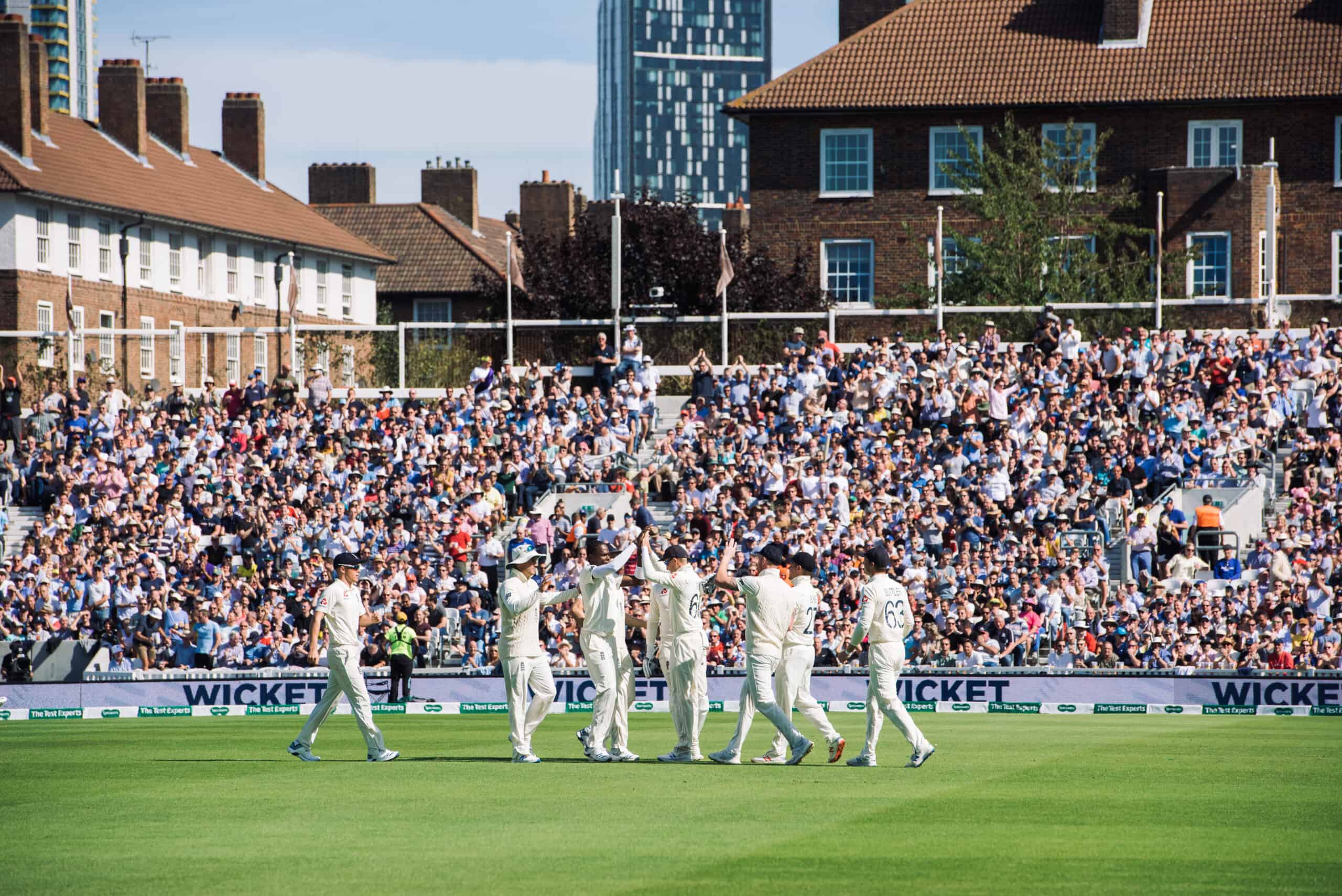 Cricket Hospitality
Bazball makes its mark
With England needing a win and the weather forecast threatening us with a three-day Test, the country sat back and prepared to see 'Bazball' in its purest form.
A strong bowling performance limited Australia to just 317 in a first innings that included Stuart Broad's 600th Test wicket and an incredible diving catch from the much-maligned Jonny Bairstow.
It was England's turn to bat and Old Trafford feared the worst when Ben Duckett was caught behind by Alex Carey after just six balls. But they needn't have worried as Zak Crawley took the game by the scruff of the neck.
The Kent batsman was in imperious form, smashing home an incredible 189 to record just his third Test century. Crawley built up a huge partnership with Joe Root, whose 84 boosted England's tally.
There were some concerns prior to the match when it was revealed that Moeen Ali had been pushed up the order but his 54 was the highest score from a three in the whole series, before Marnus Labuschagne beat it in his second innings.
As England built up a lead, an early declaration was on their mind as they kept one eye on the weather forecast. Then it was time to have some fun. Harry Brook, Ben Stokes and Bairstow all got in on the act, scoring 50s.
It was the first time since the 1930s that six of England's top seven had all scored 50 in the same innings, as well as being the fastest either team has ever reached 300 in an Ashes Test innings.
England were unstoppable as they finished on 592, giving them a 275-run lead over Australia. Their only job now? Bowl them out before the rain ruins the fun.
They tried their best, but ultimately nature spoiled the party. As the action ended on day four, England had taken five wickets and were 61 runs ahead. But sadly, there was nothing they could do. A constant flow of rain meant there was no play on day five, meaning Australia retained the Ashes by default.
---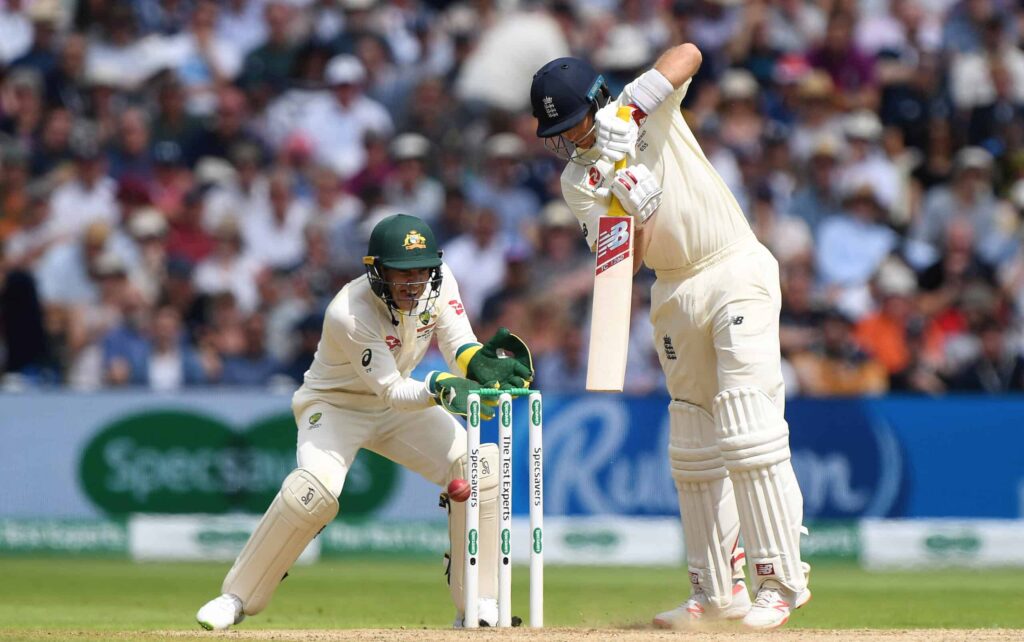 Bairstow silences his critics
Bairstow received plenty of criticism for his performances in the first three Tests – some of it was harsh, some perhaps justified. In fact, his initial inclusion in the squad raised some eyebrows considering he's spent much of the last year sidelined with a broken leg.
The wicket keeper has had a mixed series. He's dropped several catches and there have been calls to bump him up the order and bring in Ben Foakes behind the stumps. But after a 78 in the opening innings at Edgbaston, Bairstow's best return prior to Old Trafford was 20, so it was a stretch to suggest his batting was keeping him in the side.
Rightly or wrongly, Stokes has stuck by his man. And the England captain's loyalty was rewarded as Bairstow looked reborn in the fourth Test. He made three catches during Australia's first innings (and another three in their second), including a mind-blowing diving one-hander to dismiss Mitchell Marsh.
The 33-year-old's safe hands gave him confidence as he returned to the crease. Bairstow smashed Australia around the park to earn an unbeaten 99, which would have been his 13th Test century had Jimmy Anderson's lbw dismissal not signalled the end of England's first innings.
England may have ultimately failed in their mission to reclaim the Ashes on home soil. However, Bairstow certainly played his part in running the Aussies close and his return to form following his now infamous run out at Lord's has justified his continued selection.
Does Test cricket need a shake up?
The evolution of England's style under Brendan McCullum and Stokes has made them exciting to watch again. The all-action nature of this summer's Ashes series has reignited the country's love for the game.
So, does Test cricket as a whole need to take a leaf out of the 'Bazball' playbook? It seems strange that such a thrilling match can be spoiled by something as trivial as the weather. Most of us can take losing a series when we've been outplayed by a better team. But when the rain takes over, it's just underwhelming.
It's right that cricket has been this way since its inception and traditions need to be respected to an extent. But the game has modernised in many ways, whether that's through umpire technology, equipment or playing style.
So would it not make sense to have contingency plans in place to deal with adverse weather? Having a day or two in reserve in the event that matches are shortened would ensure that as much cricket as possible is played.
Earlier in the week when it was clear that days four and five were in jeopardy, playing later in the day or having a shortened lunch break to get extra overs played would have made logical sense.
Regardless of the outcome, it's been a thrilling Ashes series and after their performance in the first two Tests, Australia have played their part in retaining the urn. However, it would have been so much more engrossing for everybody involved had there been something on the line going into the final Test at The Oval.
All Posts