Can England Make a Stunning Ashes Comeback?
Cricket
Monday July 17, 2023

A third Ashes Test, another thrilling matchup and finally an England win over Australia.
After being named in the side after the second test, Chris Woakes and Mark Wood steered England to a 3 wicket victory as Ben Stokes' side were triumphant once again at Headingley. It was a result that kept England's hopes of regaining the Ashes well and truly alive as they reduced the series deficit to 2-1. With two tests to go, can England pull off the unthinkable comeback?
Another close encounter saw an Australian defeat for the first time in the 2023 Ashes as Pat Cummins' side were edged out by three wickets.
At times it looked as though the result could have gone either way after poor middle order batting from England saw them slip to 87-5 in their first innings as well as a rain delayed day three but it was Australia who were unable to set enough runs for England to chase.
The home side knocked off a target of 251 on day four with a combination of stubborn batting from Harry Brook and Chris Woakes as well as some vital boundaries from Mark Wood.
Wood and Woakes were both introduced to the team in order to replace Jimmy Anderson and the injured Ollie Pope. Wood's reintroduction proved a brilliant decision as he picked up a 'five-for' in Australia's first innings and the pair collected 13 vital wickets between them.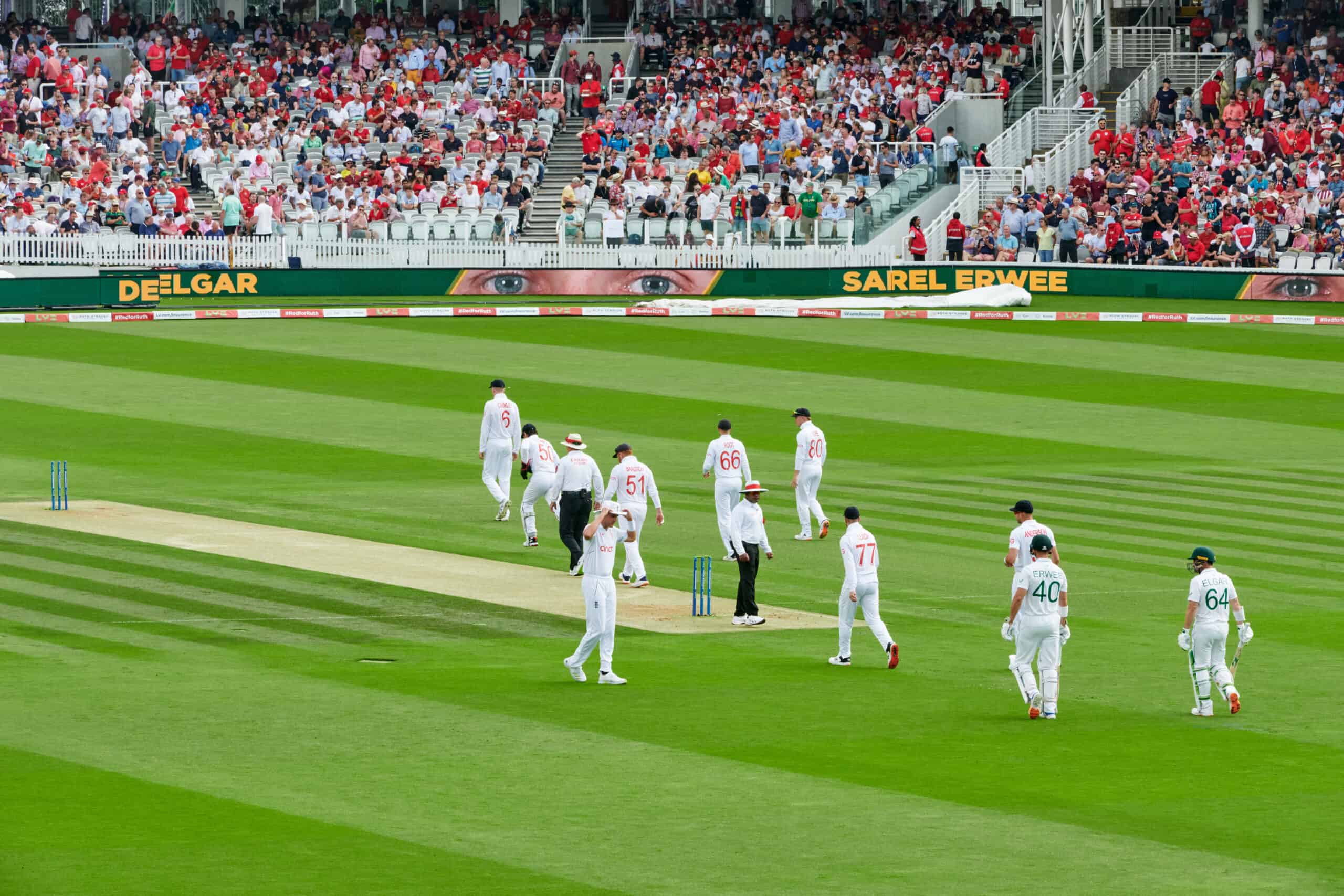 The Ashes 2023
After a dogged display in Australia's first innings from Mitchell Marsh scoring 118 runs, it was Australia's tailenders who ultimately let them down with the last five wickets falling for just 23 runs. England's first innings was also saved by that man again Ben Stokes as he scored a resilient 80 steering England from 87-5 to 237 all out.
Aside from a rally from Travis Head scoring 77 runs, the tourists' second innings was less than impressive as they were bowled out for 224 and from there an England win looked promising. However, England didn't make it easy for themselves when Stokes fell for just 13, caught behind to leave them 161-5.
It looked even more bleak for England when out of form Jonny Bairstow was bowled for just 5 runs with the home side slipping to 171-5. But it was a combination of a Harry Brook 75 and an unbeaten 32 and 16 from Chris Woakes and Mark Wood, respectively, that saw England over the line for their first win of the series.
What does this result mean for the rest of the Ashes?
The result sees England half the series deficit to 2-1 as only two test matches remain. The sides will next battle it out in Manchester at Old Trafford in a pivotal game with either result dictating which way the series goes.
An Australia win would mean they would retain the Ashes and England would have to wait until the 2025/26 season in order to regain them for the first time since 2015. However, if England were to win it would take the series right down to the wire at The Oval with both teams contesting a one-match shootout for the urn.
---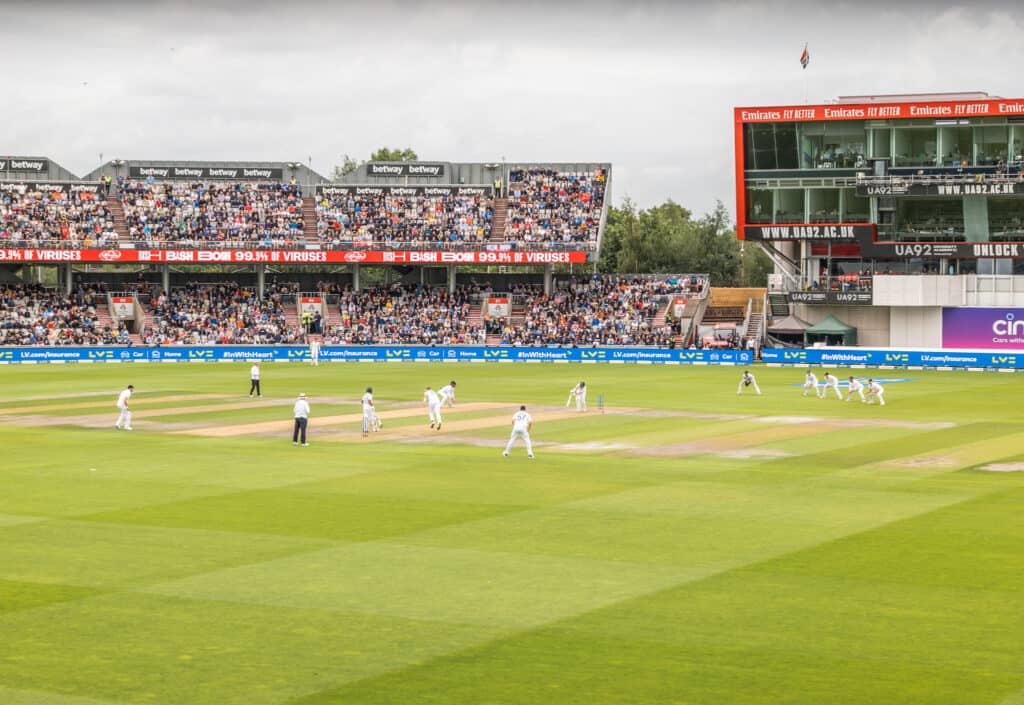 So can England do it? When Ben Stokes was asked if England could win the last two matches, his reply was simple: 'Yep'. There will be confidence oozing through the England camp at the moment and the Old Trafford test has all the hallmarks of a thriller.
It will certainly be an extraordinary feat for this England team to achieve after the only team to ever comeback from 2-0 down to win the Ashes was the Australian team all the way back in the 1936-1937 series.
However, Australian captain Pat Cummins dismissed any suggestion that the series' momentum had shifted in England's favour and also came back with a simple answer. When asked why not he replied: '2-1'. The answer of a man who is not as confident as he was before Headingley perhaps? Or does he have a valid point as England still have a huge mountain to climb?
It would also be an impressive achievement as it is only the first Ashes that England have played their new era of cricket in, 'Bazball'. 'Bazball' is a term coined by journalists to describe England's new positive approach to test cricket, winning at all costs and no fear of failure.
It is named after England's new coach Brendon McCullum relating to how they played test cricket throughout 2022. If England were to do it, it would change many opinions on 'Bazball' and whether it is a valid tactic in test cricket after it was heavily criticised by journalists and England fans on social media during the second test.
In preparation for the fourth test at Old Trafford England have announced an unchanged team from the test at Headingley. Much to the surprise and disgruntlement of some England fans Jonny Bairstow has kept his place in the side.
The Yorkshireman has had a poor series so far scoring only 43 runs in his last four innings as well as an array of dropped catches. Many have called for the introduction of wicket keeper Ben Foakes but he is yet to make an appearance as the home side have kept their faith in Bairstow.
It was clear from the tourists' defeat at Headingley, they missed Nathan Lyon. The Aussie spinner was ruled out of the series on day 2 of the second test with a calf injury. With no recognised spinner in the side, will it have an effect on whether Australia can get over the line or will it cause the series to go right down to the wire at the Oval?
Want to watch the thrilling encounter live? Watch the Ashes from the best seats in the house with Engage Hospitality.
All Posts