A breathtaking 2023 Formula One season came to an end over the weekend and it finished just like it started – with a Max Verstappen win.
In the least surprising news of the year, Verstappen was finally crowned champion as he raced to victory in the Abu Dhabi Grand Prix. Following another thrilling season, we've taken a look at all the key moments.
Verstappen makes it three in a row
Verstappen was close to unstoppable in 2023 as he ran away with the title. The 26-year-old won his third consecutive Formula One Championship with ease, winning 19 of the 22 races during the season.
The Red Bull driver finished almost 300 points clear of team-mate Sergio Perez in second place and he never really looked like being stopped after winning the season opener in Bahrain.
Verstappen's win in Italy back in September was his 10th in a row and broke the Formula One record for most consecutive race wins. Meanwhile, his 86.4% win rate broke a record that has stood since 1952.
It wasn't quite a faultless season for Verstappen, who finished second in Saudi Arabia and Azerbaijan. Meanwhile, a disappointing fifth-place finish in Singapore is all that prevented him from finishing on the podium in every single race in 2023.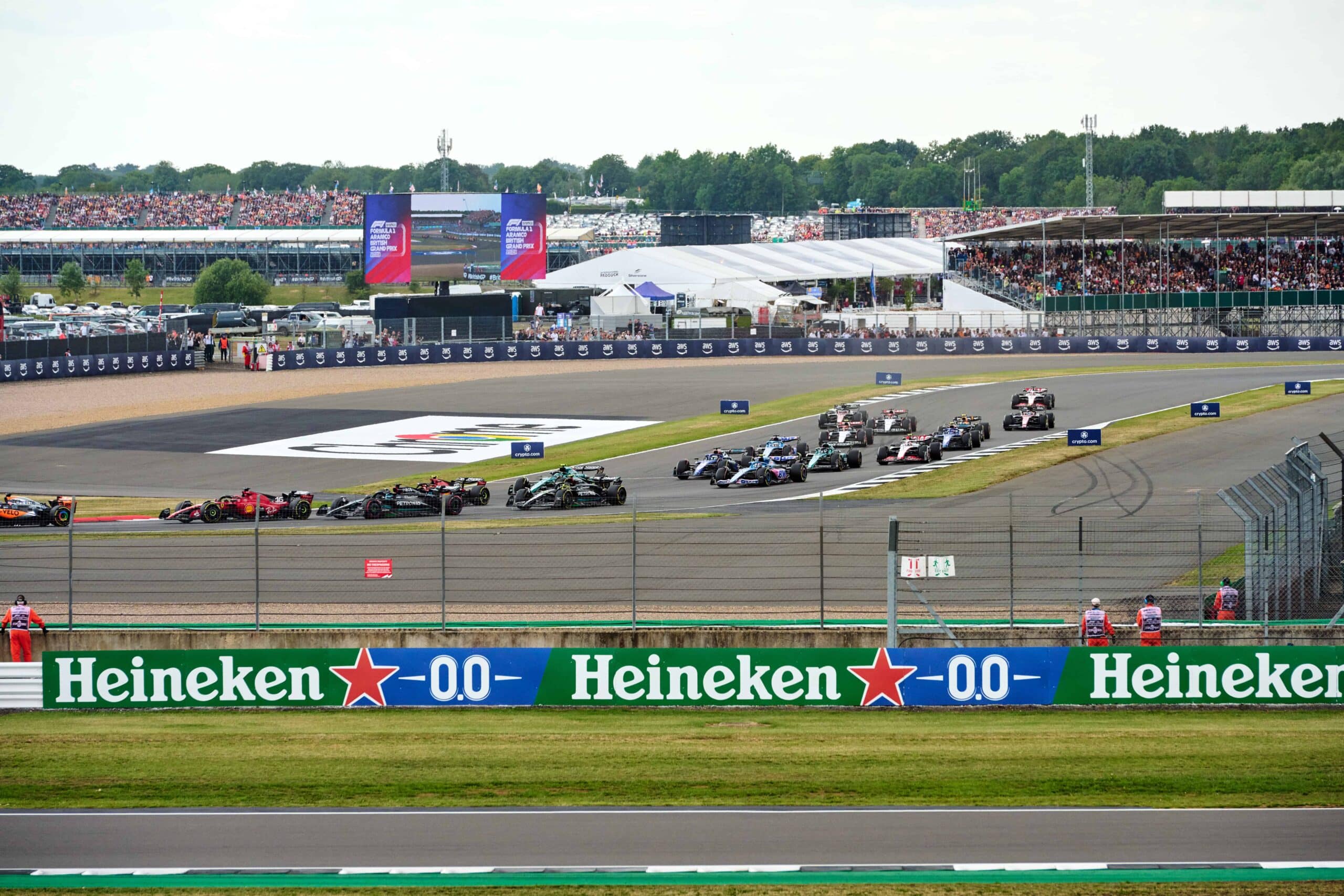 Formula 1 2024 Hospitality
How did the rest of the grid get on?
Perez finished second in the standings to ensure a comfortable win for Red Bull. The Mexican driver won both races that Verstappen came second in, as well as finishing on the podium on seven other occasions.
This season was the best of Perez's career. The 33-year-old came third last year while the previous two seasons saw him just miss out on the top three in fourth.
Elsewhere, Lewis Hamilton finished in third this time around following a steady if unspectacular campaign. The seven-time champion finished on the podium six times, including second-place finishes in Australia, Spain and Mexico.
Although he didn't win a race, it's an improvement on his sixth-place finish of 2022. Hamilton will be 39 when next season gets underway but he's always maintained that he wants to win a record eighth championship before calling it a day.
It remains to be seen if that will be the case and with Verstappen in his current form, Hamilton may be waiting a while to eclipse Michael Schumacher in the all-time standings.
Two-time champion Fernando Alonso finished in fourth, swiftly followed by Charles Leclerc. British drivers Lando Norris and George Russell finished sixth and eighth respectively.
Meanwhile, Carlos Sainz Jr, who came seventh, was the only driver other than Verstappen and Perez to win a race. The Spaniard came out on top in Singapore, with Norris and Hamilton making up the podium.
Looking ahead to the 2024 season
We've barely had a chance to catch our breath following an action-packed season but all eyes are already looking ahead to 2024. The drivers have a few months to enjoy a much-needed break before preparing for the season opener in Bahrain on 2nd March.
There are 24 races scheduled, with the British Grand Prix set to return to Silverstone in July. Once again, the season will come to a close in Abu Dhabi, with the final race of the year taking place on 8th December next year.
Verstappen is targeting a fourth consecutive title and the early odds would suggest he's well on track to do so. But there's a long way to go before that and whatever happens on the track, we're set for another unforgettable season in 2024.
Whether you fancy joining us at Silverstone or travelling further afield, you can enjoy the racing action from the best seats at the house with Engage's exclusive hospitality packages.