Will Anthony Joshua vs Tyson Fury ever happen?
Boxing
Thursday July 27, 2023

Let's get ready to rumble! Heavyweight boxing is set for a huge final few months of the year, with Anthony Joshua and Tyson Fury both set to return to the ring. Sadly, they won't be fighting each other – at least for now.
Talks between the pair broke down at the end of last year, so Fury fought Derek Chisora instead. And while we all want to see them finally go head-to-head, they've now both got confirmed fights coming up.
AJ is set for a long-awaited rematch against Dillian Whyte, while Fury is putting his reputation on the line against UFC fighter Francis Ngannou. With Oleksandr Usyk and Deontay Wilder both getting itchy feet for a big clash, we're set for an interesting few months both in and out of the ring.
Has Joshua still got it?
With a Fury showdown looking as unlikely as ever, Joshua is set to face old foe Whyte in a rematch at the O2 on Saturday 12th August.
It's Joshua's first fight since 2015 with no belts on the line and he insists that Whyte is just a "body in the way" as he eyes a mega-money clash with Wilder in the Middle East later this year.
Having first fought as amateurs, Joshua and Whyte met almost eight years ago for the then-vacant British heavyweight title. AJ survived an early scare to come out on top and has hardly looked back since.
Since first fighting Whyte professionally, Joshua has twice gone on to become the unified heavyweight champion of the world, recording iconic wins over the likes of Wladimir Klitschko and Alexander Povetkin along the way.
But the 33-year-old hasn't enjoyed the best of times in recent years. He suffered his first defeat to Andy Ruiz Jr in 2019 and despite beating him in the rematch, he's since been defeated twice by Usyk to surrender his titles.
Whyte has come a long way since that defeat to Joshua and he'll be no pushover. He lasted almost six rounds with Fury last April on the back of a devastating rematch victory over Povetkin.
Both fighters beat Jermaine Franklin in their most recent bouts and the outcome of their upcoming fight will have huge implications for the heavyweight division. Wilder is waiting to meet the winner and if Joshua loses, his stock will be at its lowest in years.
A highly-anticipated showdown with Fury would be a guaranteed money-spinner for both fighters – but it remains to be seen if either of them even want to do it.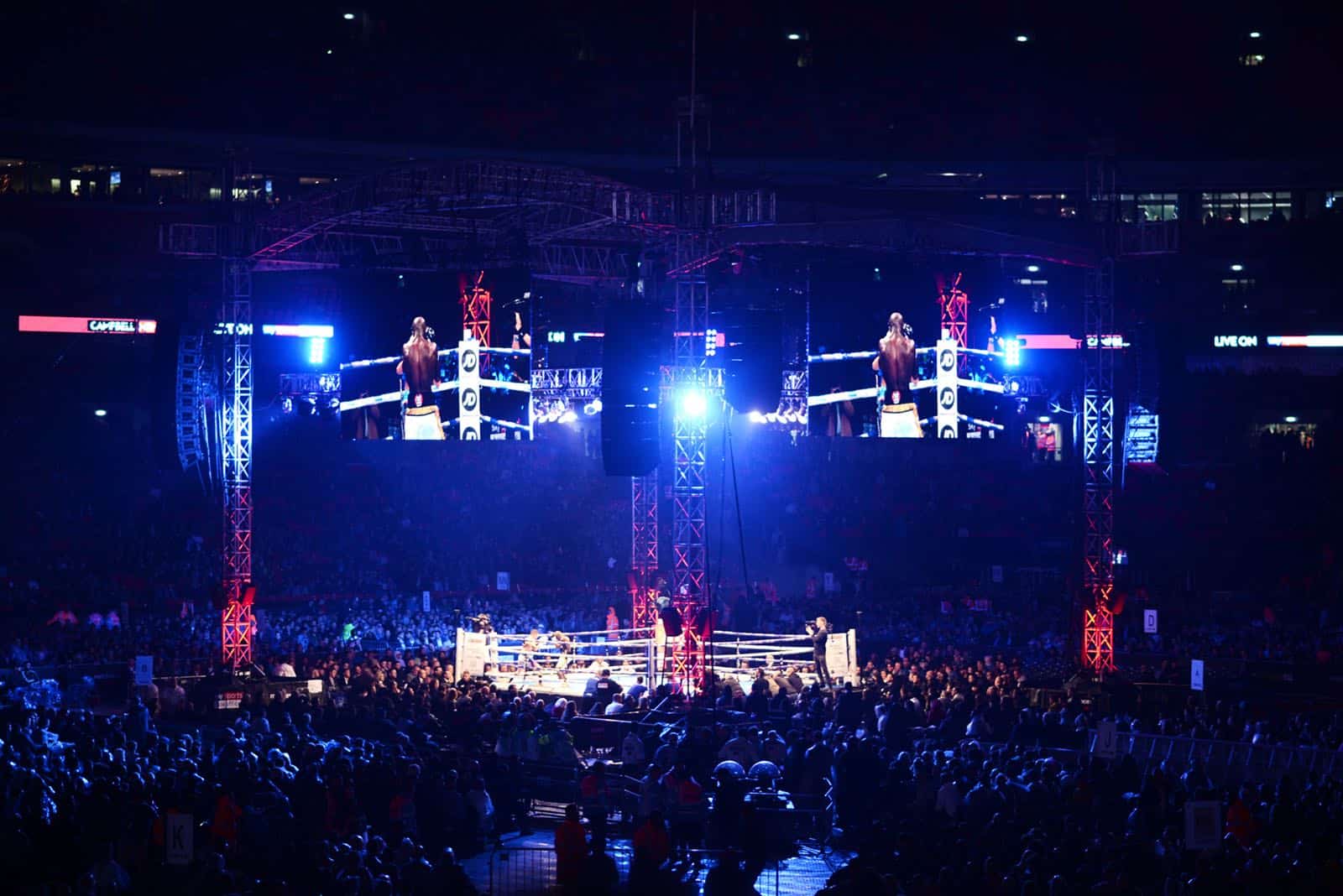 Anthony Joshua vs Dillian Whyte
Is Fury scared of Usyk?
After talks with Joshua broke down, it looked like Fury was set to take on Usyk. The Ukrainian has beaten AJ twice and currently holds the WBA, IBF, WBO, IBO and The Ring heavyweight titles.
He's willing to put his belts on the line and prove he's the world's best by taking Fury's WBC title. But boxing fans will have to wait if they want to see that match-up.
Fury has raised a few eyebrows by agreeing to take on former UFC star Ngannou, who has never boxed professionally in his career. The pair will meet on 28th October in Riyadh, Saudi Arabia.
It's not the first time we've seen a fight like this take place. Floyd Mayweather was taken to the 10th round by Conor McGregor when they met back in 2017.
Fury remains unbeaten in his career and has won his last four fights by knockout. So for the self-proclaimed greatest heavyweight in the world to choose a mixed martial artist for his next opponent feels like something of a step down.
He beat Whyte last April before seeing off Chisora for a third time in December, so it seemed inevitable that Usyk would be next. Usyk, who is unbeaten himself, has ambitions of becoming a unified two-weight undisputed champion.
The 36-year-old is keeping himself in shape by taking on Daniel Dubois in Poland at the end of August and has accused Fury of being scared of him by suggesting that he's only taken the Ngannou fight for money rather than to test himself.
Usyk had hoped to finish the year with a showdown against Fury, who he's been chasing since his rematch win over Joshua a year ago. But with Fury now solely focussed on his meeting with Ngannou, we'll have to wait and see what the future holds.
Will Joshua ever fight Fury?
For years Joshua vs Fury was the fight that everybody wanted to see. And while it would still be one of the most anticipated clashes in British boxing history, the clamour for it to happen doesn't seem as strong as it once was.
Reports at the end of last year suggested it was closer than ever and an agreement was close to being found. But both parties accused the other of backing out so we may never truly know the reasons for it not happening.
As AJ no longer has any belts, there's less incentive for Fury to make the fight happen. A lot depends on Fury's mindset and how much love he still has for the sport following his clash with Ngannou.
In an ideal world, Fury eventually beats Usyk and puts all of the belts on the line against Joshua in the heavyweight clash of the century. But boxing is unpredictable so for now we'll just have to cross our fingers and enjoy the fights that are actually happening.
All Posts