Which Ashes stars are playing in the IPL?
Cricket
Monday April 17, 2023

Which Ashes stars are playing in the IPL?
The Ashes are fast approaching and England haven't won the famous Urn since 2015, including two 4-0 series losses away in Australia.
Ben Stoke's men will be looking for revenge under new[ish] coach Brendon McCullum who led England to an unbeaten 2022 after he took charge that March.
The bookmakers can't split the two sides ahead of the tournament. At this stage, predicting a winner is virtually impossible, but one thing is for sure, the series will be a spectacle.
The real winners are going to be those who can get their hands on tickets across the five nominated venues; Edgbaston, Lord's, Headingley, Old Trafford and The Oval. Not only are these some of the most sacred stadiums in world cricket, but the promise of more runs and quick wickets courtesy of 'Bazball' should make this series one of the most entertaining yet.
With little to choose between the two teams, cricket analysts are looking for any clues ahead of the 1st Test in June. A glance at both prospective squads and both England and Australia have key players playing in the lucrative Indian Premier League (IPL) ahead of the series.
The IPL is the pinnacle of franchise T20 cricket and boasts some of the biggest stars in the sport including David Warner, Virat Kohli and Ben Stokes. The league began in late March with the final game being played on 1 June, just two weeks before the first Ashes Test.
Ahead of the IPL, the respective stances of the two Ashes captains was notable. Pat Cummins of Australia opted out of this year's IPL in order to focus on the Ashes. Ben Stokes, on the other hand, has received pain-killing injections to ensure he can play in the tournament.
With one eye on the Ashes, here's a look at some of the key players for England and Australia currently plying their trade in the IPL.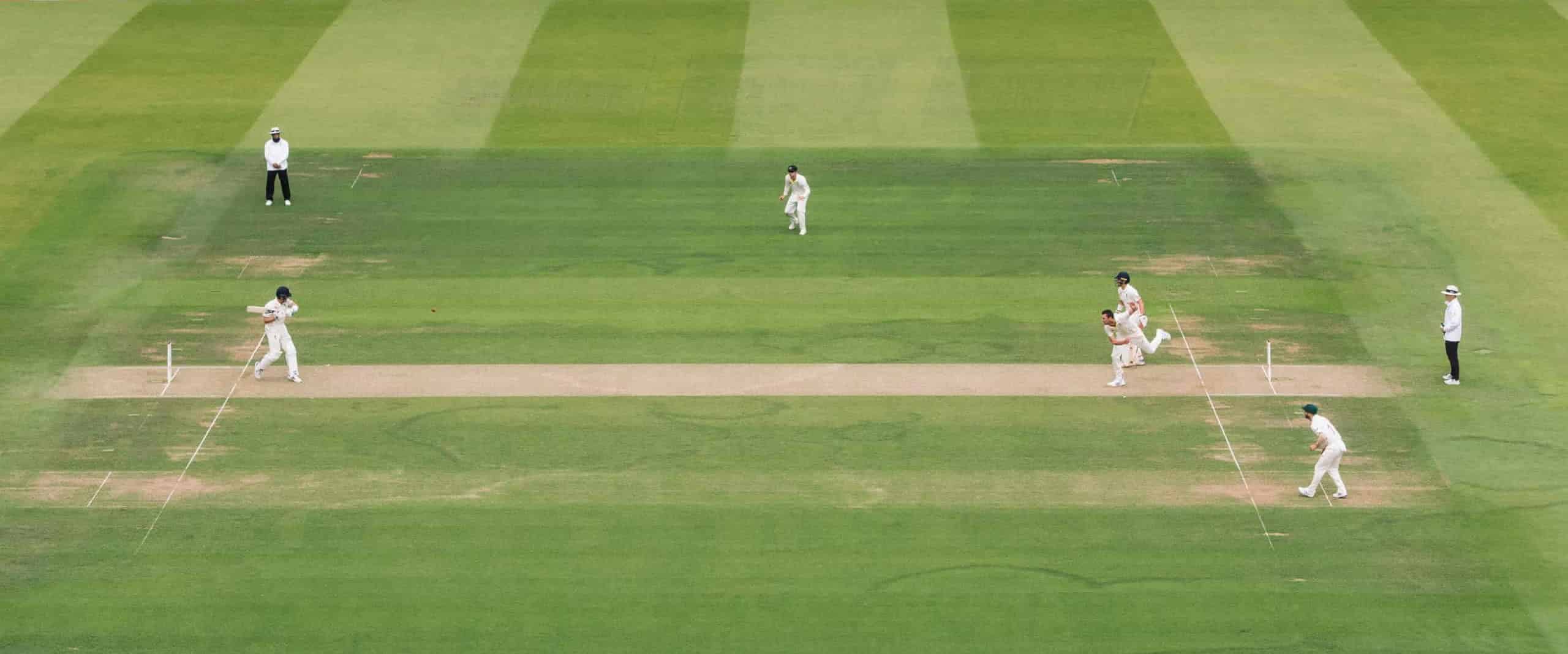 The Ashes 2023
England Test players in the IPL
Ben Stokes (Chennai Super Kings)
Test skipper Ben Stokes has missed the first two games of the IPL due to injury but is set to return as a specialist batter for the Chennai Super Kings before heading off to prepare for England's first Test of the summer against Ireland on 1 June.
England fans will be praying Stokes avoids an injury during his stint in the IPL. As captain, he carries the hopes of a nation on his shoulders, a position he seems to thrive in. During the 2019 Ashes, at the end of a decisive third Test at Headingley, Stokes finished unbeaten on 135 as England recorded their highest successful chase. His final four was one of the most thrilling moments in the history of the Ashes.
Harry Brook – Sunrisers Hyderabad
Yorkshire batter Harry Brook was snapped up by the Sunrisers Hyderabad just four months after making his Test cricket debut. Brook recently recorded his first century in this year's IPL after a slow start in his opening three games. Since making his Test cricket debut, Brook has scored 807 runs and averaged 100.87 in his first nine innings – a new Test cricket record. England fans will be hoping he carries this form over into the Ashes.
Jofra Archer – Mumbai Indians
Fast bowler Jofra Archer will have his finger crossed for a Test return after a two-year absence due to injury. For Archer, the IPL may have come at the right time as he tries to build up match fitness.
Archer has claimed 42 wickets with an average of 31.04 in his 13 Tests for England, although his last appearance came during a 10-wicket defeat against India in February 2021, a year before McCullum took charge.
Joe Root – Rajasthan Royals
Star batter and former England captain Joe Root makes his IPL debut for the Rajasthan Royals. Root hasn't played T20 cricket since 2019 and it's unclear how much of a role he will play for the Royals, although the experience will stand him and other England players in good stead ahead of the ODI World Cup in India this Autumn.
As for Test cricket, Root's record is there for all to see, he is England's second-highest Test run-scorer of all time behind Alistar Cook, and he's only 32.
Australia Test players in the IPL
Cameron Green – Mumbai Indians
23-year-old all-rounder Cameron Green became the most expensive Australian in the history of the IPL when he joined the Mumbai Indians for approximately $3.15 million AUD. Considered to be of the country's brightest young stars, Green claimed his maiden five-wicket haul in Test cricket in 2020 and scored his first Test century in March 2023 in a series against India.
Josh Hazlewood – Royal Challengers Bangalore
The tall pace bowler has been a part of the last two Ashes series and has often been compared to Aussie bowling legend Glenn McGrath.
Hazlewood currently ranks no.2 in ODI, and no.1 in T20I in the ICC Men's Player Rankings. He was a part of the Australian side that won both 2015 Cricket World Cup and 2021 ICC Men's T20 World Cup.
Australia fans will be hoping he can carry over his strong form with the white ball into Test cricket, although his Ashes build up has been blighted by injury – he is yet to make an appearnace for the Royal Challengers due to an issue with his achilles.
David Warner – Delhi Capitals
A batsman whose skill has been undermined by several controversies, the most high profile of which was a ball-tampering scandal in 2018 that ultimately led to a one year suspension from international cricket.
The former vice Test captain is the third highest run scorer of all-time in the IPL but he's currently winless in five matches with the Capitals this year. The left-hander is yet to hit a six in 228 runs and 195 deliveries in the competition, which is well below expectiations for a cricketer of his stature in the T20 format.
Time will tell if Warner finds his feet before the start of the Ashes, where a more conservative approach might suit the Aussies go-to opener of the last decade.
Our Ashes Hospitality
Experience one of Cricket's biggest test matches with Engage Hospitality. With packages for every test match over the summer, Engage can guarantee great service while watching an exciting match.
Find out more about our Ashes Hospitality.
---
All Posts