What's going on at Manchester United this season?
Football
Tuesday November 14, 2023

Manchester United being in a crisis has become strangely familiar in recent years. Most football fans would have grown up seeing United dominate English football but for the younger generation, it seems unthinkable.
They haven't won the Premier League since Sir Alex Ferguson retired in 2013 and as their rivals have grown stronger, they don't look like returning to the top any time soon. As we enter the third international break of the season, United's season is in danger of fizzling out already.
But who is to blame for their struggles? Is it the players, the manager, the owners or a combination of the three?
How are United doing this season?
If you had a quick glance at the league table, you'd be forgiven for suggesting United are in a decent place. With 12 games played, they sit sixth in the table, just seven points behind table-topping rivals Manchester City.
But that doesn't tell the whole story and their position has been boosted by unconvincing back-to-back wins over Fulham and Luton. Those two results have somewhat papered over the cracks of a poor start to the campaign, which has seen them lose five Premier League games already.
Despite winning seven matches, a key issue is the fact that they're the only side in the league yet to draw a game. This demonstrates an inability to grind out results, which contributed to home defeats against both Brighton and Crystal Palace.
And it's not just domestically where they have struggled. They were humbled in the Carabao Cup in a 3-0 drubbing at home to Newcastle and just last week they threw away a lead late on to lose 4-3 at Copenhagen in the Champions League.
One key factor in United's struggles is their key players not performing. Following the World Cup last year, Marcus Rashford looked like a player reborn and finished the season with 30 goals in all competitions.
Yet Rashford has scored just once this term and is clearly struggling for confidence. Meanwhile, summer signing Rasmus Højlund is flying in Europe with five goals in four Champions League games, yet the Danish striker is still looking for his first Premier League goal.
Bruno Fernandes hasn't done much better with three Premier League goals to his name so far, level with Scott McTominay, who should not be at the top of United's scoring charts three months into the season.
---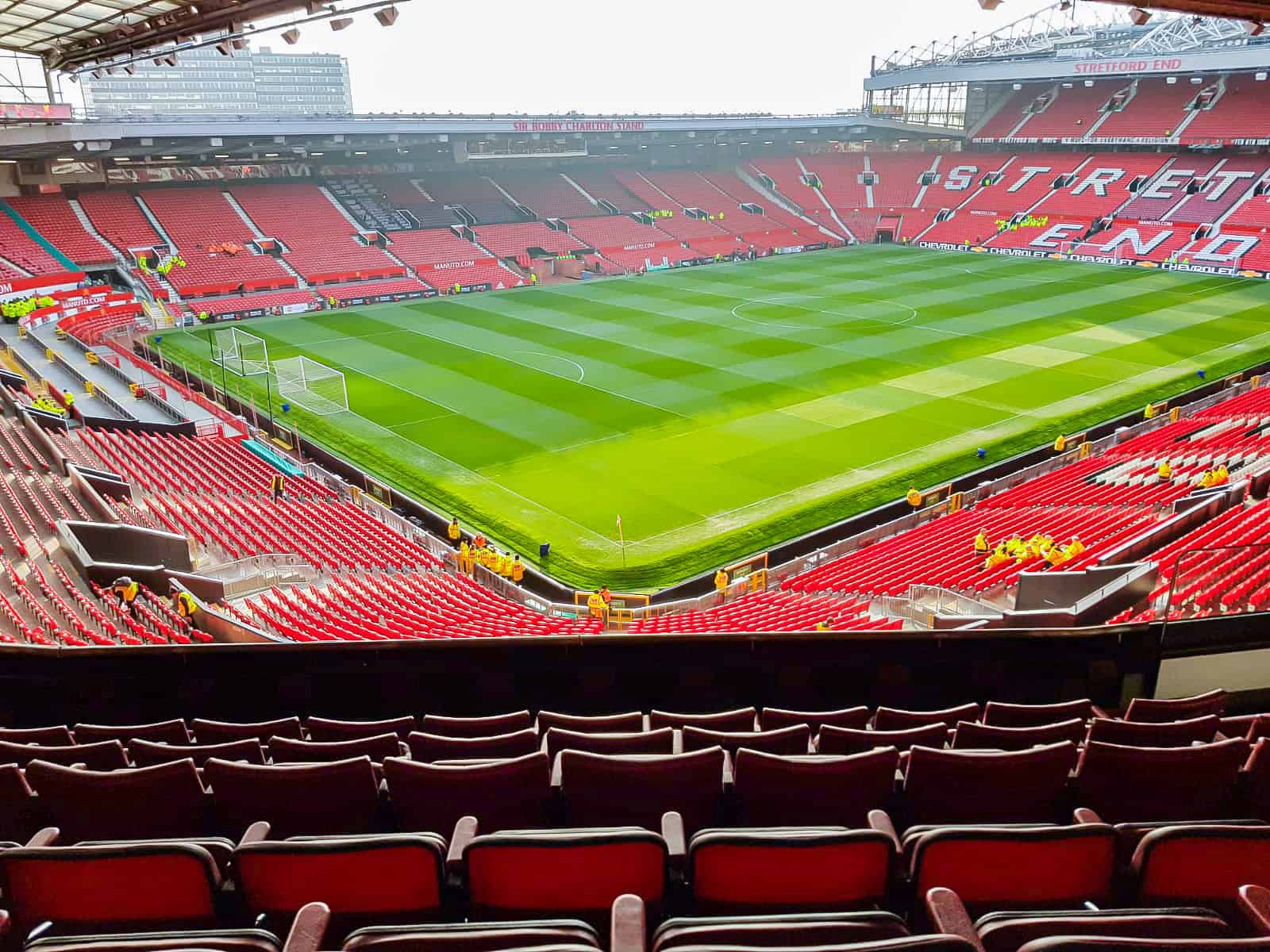 Premier League Hospitality
---
Is Erik ten Hag the right man for the job?
This time last year, Ten Hag looked like a good appointment and he fulfilled his objective by returning United to the Champions League. But they've stagnated this season and seem to be going backwards.
With players out of form, Ten Hag hasn't quite shown that he's got the tactical nous to outwit opposition managers. Only scoring once against both Fulham and Luton highlights a lack of firepower in the squad, while not being able to see out a win against Copenhagen last week is a cause for concern.
As well as the issues on the pitch, Ten Hag has faced difficulties off it too, most notably concerning Jadon Sancho. The pair have endured a public spat, which has resulted in the winger being exiled and likely sold in the January window.
A more mature manager may have dealt with the situation better and it was the first indication that things may not be rosy at Carrington. The last thing Ten Hag wants to do is lose the dressing room because, as Jose Mourinho will be able to attest to, it only ends one way.
There's still plenty of time for United to turn their fortunes around this season but their owners will want Champions League qualification as a minimum and it's looking tougher than ever to qualify.
City, Arsenal, Liverpool and Tottenham have enjoyed blistering starts to the season. Meanwhile, Chelsea are on a mini resurgence and both Newcastle and Aston Villa have the potential to challenge.
With the Premier League set to get an extra spot next year, it's likely that finishing fifth in the table will be enough. But considering the situation at the moment, it remains to be seen whether Ten Hag will last that long.
Are the Glazers the problem?
It's been well documented that the United fans are desperate for a change and it seems the Glazers are willing to sell. Sir Jim Ratcliffe was the frontrunner and he looks set to buy a minority stake in the club.
Evidently, something needs to change. Old Trafford is in desperate need of being redeveloped and the structure at boardroom level is clearly not working. United need a major overhaul in terms of leadership and approach to recruitment, which is far more easily said than done.
But at the same time, you'd be naive to suggest that the owners haven't backed Ten Hag. United have spent more than £400m on players since the Dutchman took charge last summer and considering many of the new arrivals are players he's worked with before, he clearly has some say over who is brought in.
This summer alone they splashed out on Højlund, Andre Onana and Mason Mount and the jury is still out on each of them. Meanwhile, they spent more than £80m on Antony last summer, who has yet to score this season.
It's all well and good kicking and screaming about those in charge and wanting things to improve. But whether it's the Glazers or somebody new, if the team isn't performing on the pitch despite being backed heavily, the buck stops with the manager and his players.
All Posts