Top 5 Memorable BRITs Performances
Awards
Friday October 13, 2023

The BRIT Awards are the British Phonographic Industry's annual popular music awards. The highest profile music awards ceremony in the UK, the BRIT Awards have featured some of the most notable events in British popular culture. In this article, we look back at the five most memorable BRITs performances to date.
---
1. Stormzy (2018)
A rain drenched Stormzy paid tribute to the 72 people killed in a fire at Grenfell Tower in North Kensington, London eight months after the tragedy when he performed "Blinded By Your Grace PT.2" and "Big For Your Boots" in 2018. The part of Stormzy's performance which really caught the eyes of all was when he said "Theresa May, where's the money for Grenfell? What, you thought we just forgot about Grenfell?"
Following the disaster, many families were left without a home for many months and some even had to wait years to be rehoused. Across the UK, thousands of people still live in high-rises similar to Grenfell, which are covered in the same flammable cladding.
Stormzy wanted to use his platform to highlight these issues and directly criticised Thersea May's Government response to the tragedy. The artist directed his anger and frustration at them by rapping "You should do some jail time, you should pay some damages, we should burn your house down and see if you can manage this".
In response to Stormzy's performance, there were more than 10,000 tweets per minute which referenced him when he was on stage, which made him the top trending topic in the UK that night. The Government responded to Stormzy's act by reiterating their £58.29 million commitment to the recovery and acknowledged that their initial response was too slow.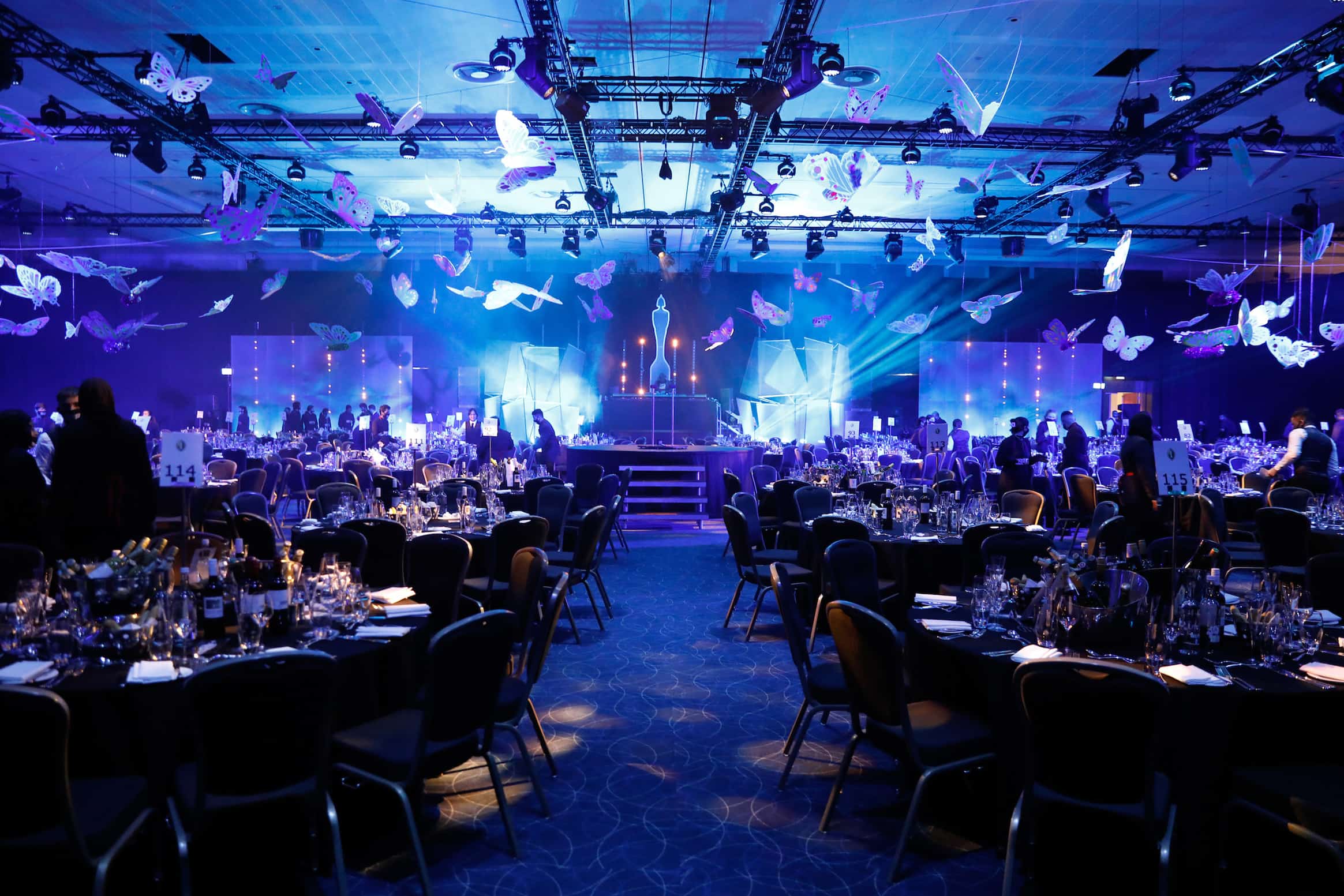 2024 BRITs Hospitality
2. Michael Jackson (1996)
When the King of Pop was mid-way through his flamboyant performance of his 'Earth Song', what happened next was certainly unexpected; Pulp's Jarvis Cocker decided to provide the "moon"! In what was less of a "moon" and more of a bend and flounce, Cocker turned away from the crowd, bent over and made a wafting gesture from his behind.
Images of starving children were being displayed onto a screen and whilst Jackson shone with a bright white light to model himself as a kind of Jesus, Cocker took to the stage, front and centre, and deemed this as his chance to steal Jackson's thunder.
Cocker was immediately taken to a police station and was kept there until 3am on charges but was later released without charge. When questioned on his bizarre moment in the spotlight, Cocker said "I was just sat there watching it and feeling a bit ill. It seemed to me there were a lot of other people of kind of found it distasteful as well, and I just thought: 'The stage is there, I'm here and you can actually just do something about it.'"
3. Adele (2011)
Backed by a lone grand piano with the lights dimmed, the stage was set, and Adele was ready to perform 'Someone Like You'. One of the most powerful voices in the music industry took to stage as The O2 audience fell completely silent. Adele sings about missing her lover, who's moved on to someone else.
She recalls and regrets plainly, before moving into a chorus that serves as comfort, defiance, and anguish. The emotional nakedness of its lyrics and Adele's performance is still so astonishing to this day and left many that night with goosebumps.
On the back of this wonderful performance, 'Someone Like You' became Adele's first UK #1 single, staying on top for five weeks, selling over one million copies. Adele then went on to command Glastonbury's Pyramid Stage, which she headlined in 2016 and proved that Adele could leave any crowd breathless.
There is no clear evidence that Adele's BRITs performance directly led to the huge success she had in her career, but it certainly feels like it was a life-changing moment for both her and the music industry.
4. Amy Winehouse (2008)
At the 2008 BRITs, the late Amy Winehouse performed twice; 'Love Is A Losing Game' and 'Valerie'. Though her lone performance of 'Love Is A Losing Game' converted Earls Court into a smoky jazz club, it was in fact Winehouse's rendition of 'Valerie' which was the main event.
Accompanied by a superb orchestra, the late Amy Winehouse with friend and music producer Mark Ronson gave an amazing performance of 'Valerie'. Winehouse commanded the stage when she stepped out and her distinctive vocals, spontaneity and creativity all shone through.
What makes Winehouse's 2008 BRITs act even more impressive is the turbulent time she was enduring in the lead up to her performance by the press. Her private life was being intensely monitored by the tabloids, who were even critical of the standards of her stage show. Despite all this, she emphatically silenced her critics with her fantastic performances of 'Love Is A Losing Game' and 'Valerie'.
5. Dave (2022)
Dave closed the show in 2022 in some style when he brought out Fredo, Meekz, Ghetts and Giggs as they performed 'In The Fire'. By inviting these artists on stage, it showed that any ceiling can be broken and how the UK rap scene can be taken to unprecedented levels. Many of these artists may never have had the opportunity to go to the BRITs before, but Dave inviting them to perform with him and making a buzz gave them this unique experience.
Unlike his 2022 BRITs performance where he accused then Prime Minister Boris Johnson for being "a real racist", this performance was all about feeling, with Dave recalling his experience of being at risk of deportation. During his show-stopping performance in 2022, Dave played both the piano and a flame-throwing guitar, which was a fitting and memorable way for the 2022 Best Hip Hop / Grime / Rap Act winner to end the night.
If you want to be part of the BRITs in 2024, get in touch now to be the first to hear about our hospitality packages.
All Posts