ICON Legends – Stuart Broad – England Cricket Idol
ICON Legends
Tuesday August 8, 2023

English cricket may have entered a new era but it has also reached the end of one with Stuart Broad retiring last week. After a professional career spanning almost 20 years, the legendary bowler has made the decision to hang up his headband for good.
Broad will go down as one of England's greatest ever players and he went out with a bang, taking his 604th Test wicket (and his 151st in the Ashes) with the final ball of his career.
The 37-year-old spent the majority of his career at hometown club Nottinghamshire, as well as enjoying brief dalliances in the IPL and the Big Bash. He played a whopping 167 Test matches for England and has captained both the ODI and T20i teams.
As part of our ICON series, we've taken a look at the highlights of Broad's glittering career.
Broad's early years
Considering he spent his career near the bottom of the order, it's hard to believe that Broad started out as an opening batsman. A growth spurt at 17 saw him develop into a fast bowler and it wasn't too long before the fresh-faced starlet was making his first-class debut for Leicestershire.
Broad spent three years at the midlands club before switching allegiance to Nottinghamshire in 2007, where he spent the rest of his domestic career. And it was that very same year that he faced his first true test as a cricketer.
In a T20 World Cup match against India, Yuvraj Singh hit Broad for six sixes from just one over. It was the first time it had ever happened in a T20 game and just the fourth time in cricket history.
Instead of letting the incident derail his progress, Broad used it as inspiration. Just three months later he made his Test debut and he hasn't looked back since, becoming a mainstay in the team for the next 16 years.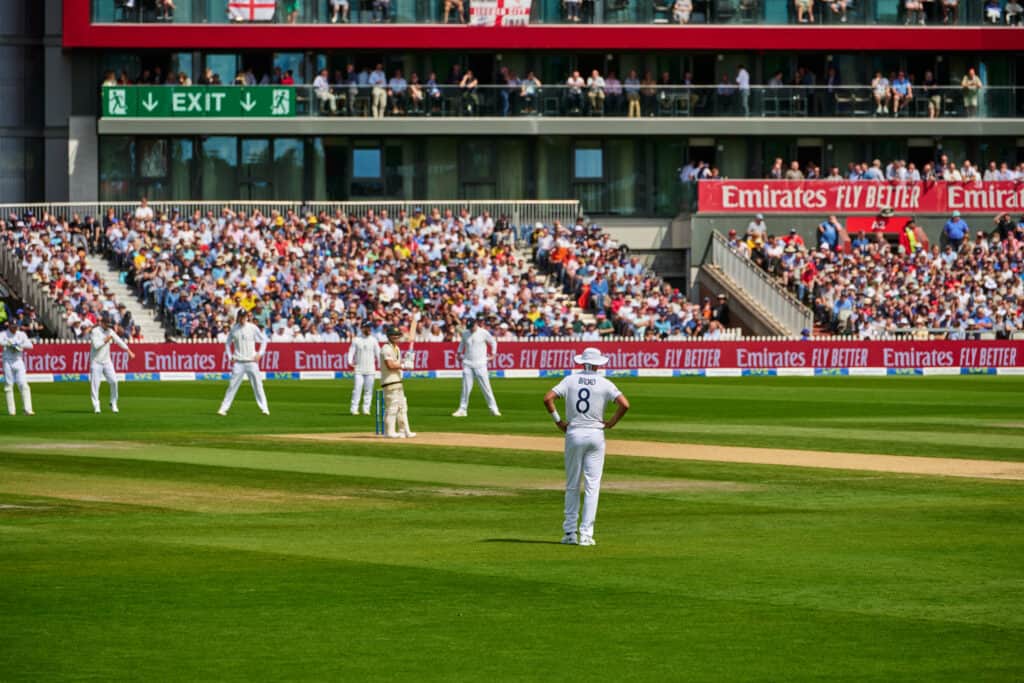 Becoming a Test match star
Broad's Ashes debut came two years later in Cardiff as he followed in the footsteps of his father, Chris Broad, who played 25 Test matches for England. The fifth Test at The Oval saw him crowned man of the match as he bowled an impressive 5/37.
Broad continued to shine on the world stage for England with both bat and ball. In 2010 he scored a career-high 169 against Pakistan, the second highest ever score from a number nine.
And the following summer he claimed his first Test match hat-trick against India at Trent Bridge. He's one of only four players to claim multiple hat-tricks, with the second coming against Sri Lanka at Headingley in 2014.
In 2012, the West Indies didn't know what had hit them at Lord's. It was the Stuart Broad show as he got 7/72, finishing the match with 11 wickets.
Hometown glory
If England fans were impressed with Broad's bowling display at Lord's, they hadn't seen anything yet. With England 2-1 up against Australia in the 2015 Ashes, they travelled to Trent Bridge for the fourth Test.
Perhaps spurred on by the crowd at his home ground, Broad was unstoppable. He recorded 8/15, the best bowling performance in the Ashes since Jim Laker in 1956, and the Aussies were bowled out for just 60 runs.
It was Broad's best ever return in his career and England went on to win the match and claim the urn. Remarkably, his eight wickets didn't include David Warner, who was dismissed by Mark Wood that day. The pair enjoyed a healthy rivalry throughout their careers, with Broad getting Warner a whopping 17 times in total.
Going out in style
For cricket fans, the summer of 2023 will be remembered for an incredible all-action, full-throttle, Ashes series – and Broad more than played his part.
He's been part of so many Test sides throughout his illustrious career and his consistent bowling and reinvention at the crease as the 'Nighthawk' made him a perfect element for the 'Bazball' revolution.
Ultimately, the series didn't go England's way as a rain-soaked Manchester spoiled the fun during the fourth Test, meaning Australia retained the urn. But after announcing his imminent retirement midway through the final match at The Oval, Broad made sure his teammates would get the chance to party regardless.
Not one to go quietly, the stars aligned and the cricket gods ensured he went out in style. Emotions were high as Broad came out to bat for one final time with old pal Jimmy Anderson and there was undoubtedly a feeling of smugness as old foes Australia were forced to give him a guard of honour.
The early morning partnership didn't last long but Broad made it memorable as he smashed Mitchell Starc for six from the final ball he'll ever face. And when the tables were turned and England needed a hero to level the series, old reliable stepped up.
As Broad prepared to bowl another over, he was told by captain Ben Stokes that it would be his last, with Wood set to come in with his extra pace. But there would be no need for Wood as Broad finished the match, and the series, forcing Alex Carey to edge into the hands of Jonny Bairstow.
It would be impossible to sum up Broad's career in just two final actions but fearless tail-end batting and relentless, pinpoint bowling is just about as close as you can get.
All Posts