ICON Legends – Lionel Messi – Football superstar
ICON Legends
Tuesday September 19, 2023

In the latest instalment of our ICON legends series, we've taken a look at the mind-blowing numbers behind Lionel Messi and his incredible career.
While football fans will never unanimously agree on who the best player of all time is, it's undeniable that Messi deserves to be at the centre of any debate. The Argentinian broke into Barcelona's first team at the age of 17 and he hasn't looked back since.
Messi spent 17 years running the show at the Nou Camp, winning an astonishing 34 trophies, including four Champions Leagues and 10 La Liga titles. He scored 672 goals for the Spanish side, including 73 in the 2011/12 season, which landed him one of his six European Golden Shoes.
He was the talisman in one of the greatest club sides in history under Pep Guardiola, leading Barca to Spanish football's first ever treble in 2009. Messi's dominance continued and alongside Neymar and Luis Suarez, he was part of one of the most feared attacks in Europe as Barca secured European glory again in 2015.
The 36-year-old has won it all at club and international level and he holds the record for the most Ballon d'Or wins, having secured the coveted award an incredible seven times.
Rivalry with Cristiano Ronaldo
Messi enjoyed a healthy rivalry with Cristiano Ronaldo that lasted nine years, with both of them in the prime of their career as they competed for fierce rivals Barcelona and Real Madrid.
Ronaldo regularly joins Messi in the conversation for best of all time and they've each developed a dedicated cult following worldwide – it truly is the footballing equivalent of Blur vs Oasis.
The pair have won 79 trophies between them and have each scored more than 800 career goals. For many years they shared the Ballon d'Or, with no other player managing to win it between 2008 and 2017.
Their domestic rivalry ended in 2018 when Ronaldo left La Liga to join Juventus and despite the drama that was created whenever they met on the pitch, it was evident throughout their careers that the pair had nothing but respect and admiration for one another.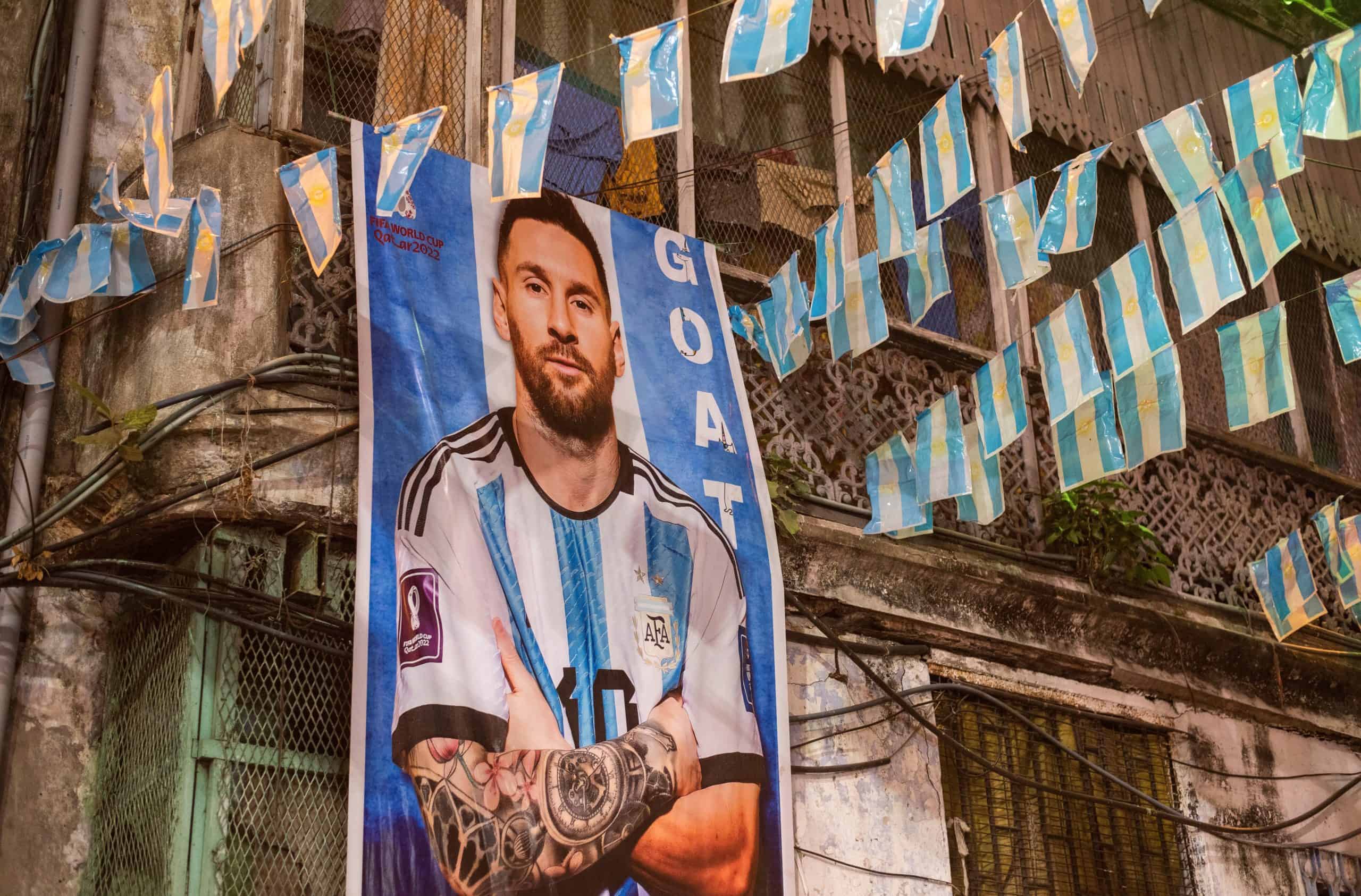 World Cup win
Messi has been compared to Diego Maradona throughout his career due to both his playing style and his prestige back in Argentina. And while Messi is his country's all-time leading goalscorer, there were always question marks over his legendary status due to the fact that he hadn't won the World Cup.
He almost single-handedly managed it in 2014 as he guided Argentina to the World Cup final before they fell at the final hurdle, ultimately losing to Germany.
That looked to be the end of Messi's World Cup dream as just two years later he announced his international retirement. But he quickly changed his mind and helped his nation reach the 2018 World Cup in Russia.
It wasn't for another three years that Messi would taste international glory as Argentina beat Brazil in the final to secure the 2021 Copa America. And a year later, he finally etched his name alongside Maradona's by winning football's ultimate prize.
Despite being 35 years old at the tournament in Qatar, Messi rolled back the years as he captained Argentina to the final. He scored twice against France as the game finished 3-3, before Messi and co. came out on top in a tense penalty shootout to bring the famous trophy back to Argentina for the first time since 1986.
Ballon d'Or favourite
As a result of winning the World Cup, Messi remains the favourite to win the Ballon d'Or for the eighth time. The superstar continued his brilliance after the tournament as he helped PSG to the Ligue 1 title.
Messi has since crossed the pond to join Inter Miami, where he has reunited with former Barcelona team-mates Sergio Busquets and Jordi Alba and the trio have already secured the 2023 Leagues Cup.
Manchester City star Erling Haaland will be a strong contender when the Ballon d'Or ceremony rolls around next month. The Norwegian striker enjoyed a season Messi would be proud of as he scored a phenomenal 52 goals en route to the treble in his debut season in England.
But the award famously favours success in the World Cup and having already won it seven times, it seems inevitable that an eighth is on its way.
All Posts