ICON Legends – Frankie Dettori – Horse Racing Hero
ICON Legends
Thursday July 6, 2023

As we kick off our ICON Legend series, what better place to start than with Frankie Dettori, one of British sport's most iconic figures.
The Italian jockey is hanging up his whip at the end of the racing season following a glittering 36-year career. Dettori burst onto the scene in 1987 and hasn't looked back on his way to becoming one of the most successful jockeys in history.
It's a talent that runs in the family. Dettori's father was a top jockey in Italy and won the 2,000 Guineas at Newmarket twice in a row back in the '70s. And it's safe to say Dettori has surpassed his dad's achievements.
He's won just about everything on offer in British flat racing and he's dominated overseas, winning countless races in Italy and Ireland to name a few, as well as claiming six victories in France's famous Prix de l'Arc de Triomphe.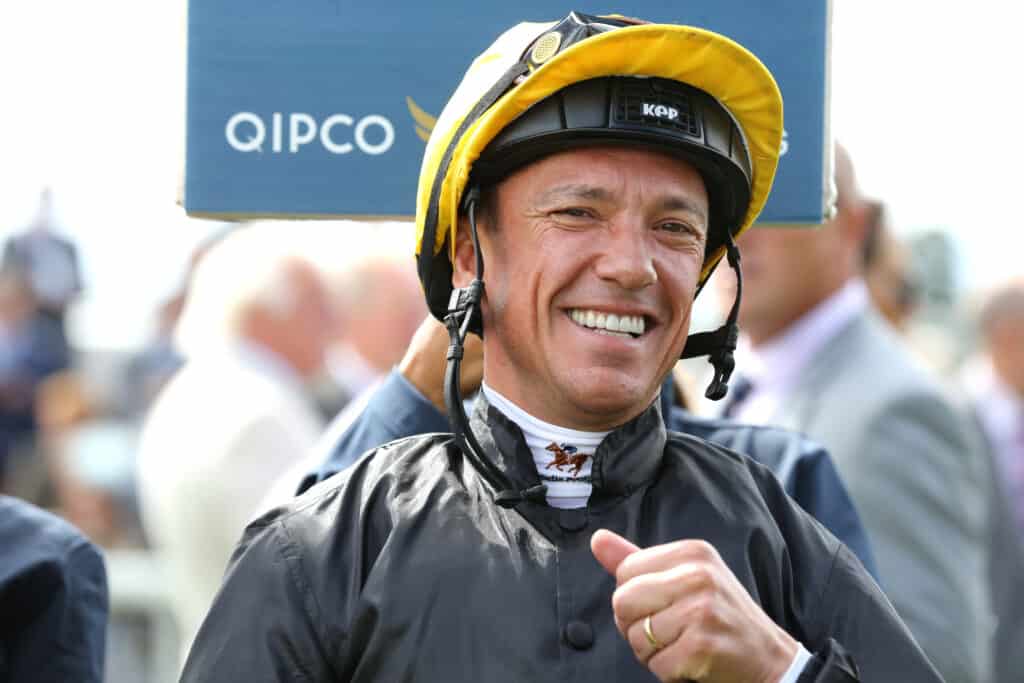 Dettori's early years
With racing in his blood, Dettori wasted no time in getting involved. He moved to England in 1985 aged just 14 and started working in the Newmarket stables with trainer Lucas Cumani.
Two years later he became an apprentice jockey and he claimed his first winner at Goodwood. It was clear Dettori had something about him from the start and he really caught the eye when he won his first Gold Cup at Ascot with Drum Taps in 1992, a feat he repeated the following year.
And it was in 1994 that he joined forces with Godolphin Racing, enjoying success with their best horses for the next 18 years. If he wasn't on every racing fan's radar yet, he soon would be. He was crowned British flat racing champion jockey in both 1994 and 1995, before claiming the title again in 2004.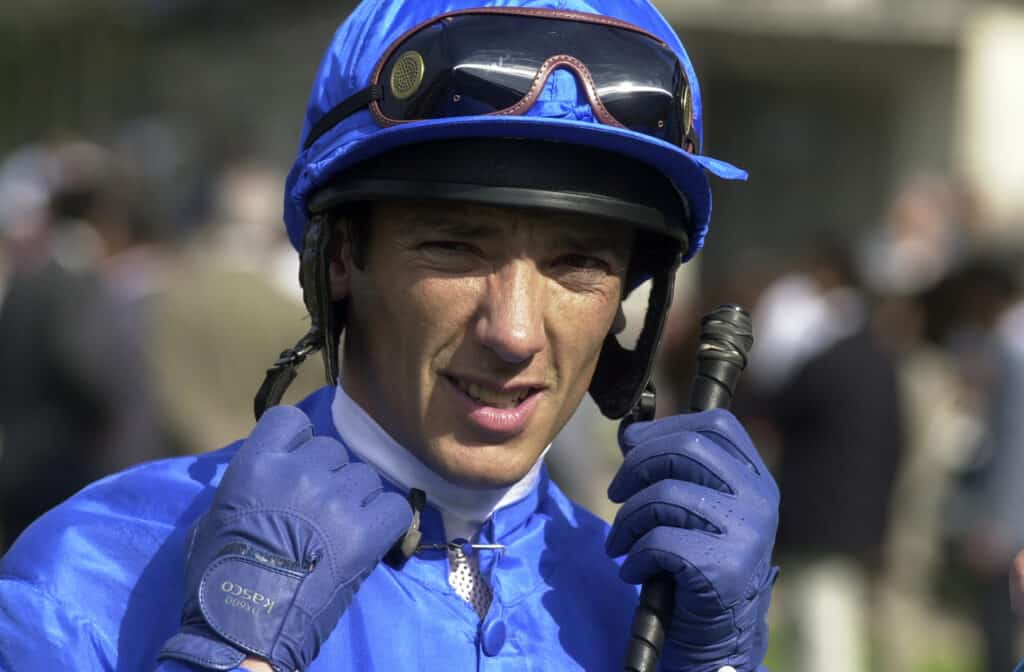 Magnificent Seven
When you've enjoyed a career as long and successful as Dettori's, it's hard to narrow down one crowning achievement. But according to the great man himself, his greatest honour in the sport came at Ascot in 1995.
On British Festival of Racing Day, Dettori dominated the track and famously rode all seven winners. The incredible achievement had odds of 25,091/1 and is believed to have cost the bookies around £40 million.
Gold Cup dominance
Some things in sport just go hand in hand.
Usain Bolt and gold medals. Real Madrid and the Champions League. Roger Federer and Wimbledon. And Frankie Dettori and the Ascot Gold Cup belong in that category as well.
He's won it a remarkable nine times, just two behind record-holder Lester Piggott. Dettori famously rode Stradivarius to a hat-trick of consecutive wins in the race between 2018 and 2020.
And he went out with a bang in his final royal meeting this summer, striding home to secure another Gold Cup aboard the imperious Courage Mon Ami.
The one that got away
Frankie Dettori has ridden a whopping 287 winners in Group 1 races, with 23 of those in British Classics. That total includes seven victories in the Epsom Oaks, with the most recent coming last month.
But there's one race that has always evaded him. Dettori has won every single Group 1 race on offer in Britain apart from the July Cup at Newmarket. And in a cruel twist of fate, he's set to miss out on taking part this year after receiving a ban for overuse of the whip at Ascot.
Is the prospect of winning it next year enough to convince the legendary jockey to postpone his retirement for another 12 months?
If he does have his heart set on bowing out at the end of the season, you've still got plenty of chances to see him race. Check out our hospitality options at the Ebor Festival at York in August and you can say a final farewell to one of horse racing's all-time greats.
All Posts