F1 – what has changed for 2023?
Motorsport
Monday February 20, 2023

The pinnacle of motor racing is set to return in March, with a cocktail of new cars, drivers and races to look forward to.
Last year's champion Max Verstappen is again the odds-on favourite to take the Driver's Championship along with his team Red Bull for the Contructor's Crown.
At the time of writing all of the new cars have been revealed ahead of pre-season testing for the 2023 season, where contenders for the title may yet emerge, chiefly in the form of Mercedes and Ferrari.
Last year's top three teams all have unchanged driver lineups but there have been many changes elsewhere in the field.
---
F1 2023 driver changes
Following the retirement of four-time World Champion Sebastian Vettel, Aston Martin were able to entice none other than Fernando Alonso. The Spaniard, who has won the World Championship two times made the surprise switch from 4th-placed Alpine to 7th-placed Aston Martin in the postseason.
The popular Daniel Ricciardo was ousted by McClaren and replaced by Oscar Piastri, a 21-year-old rookie with Formula 2 and 3 titles under his belt.
To replace Alonso Alpine opted for Pierre Gasly to complete their all-French driver lineup with Esteban Ocon.
As part of the knock-on effect, AlphaTauri replaced Gasly with Nyck de Vries, the Formula E champion and long-time Mercedes reserve.
Elsewhere, rookie Logan Sargeant replaces Nicholas Latifi at Williams and Nico Hulkenberg has replaced Mick Schumacher at Haas after impressing as Aston Martin's reserve driver last season.
The aforementioned Ricciardo keeps his place in the F1 bubble by virtue of Red Bull, where he will serve as the team's reserve driver.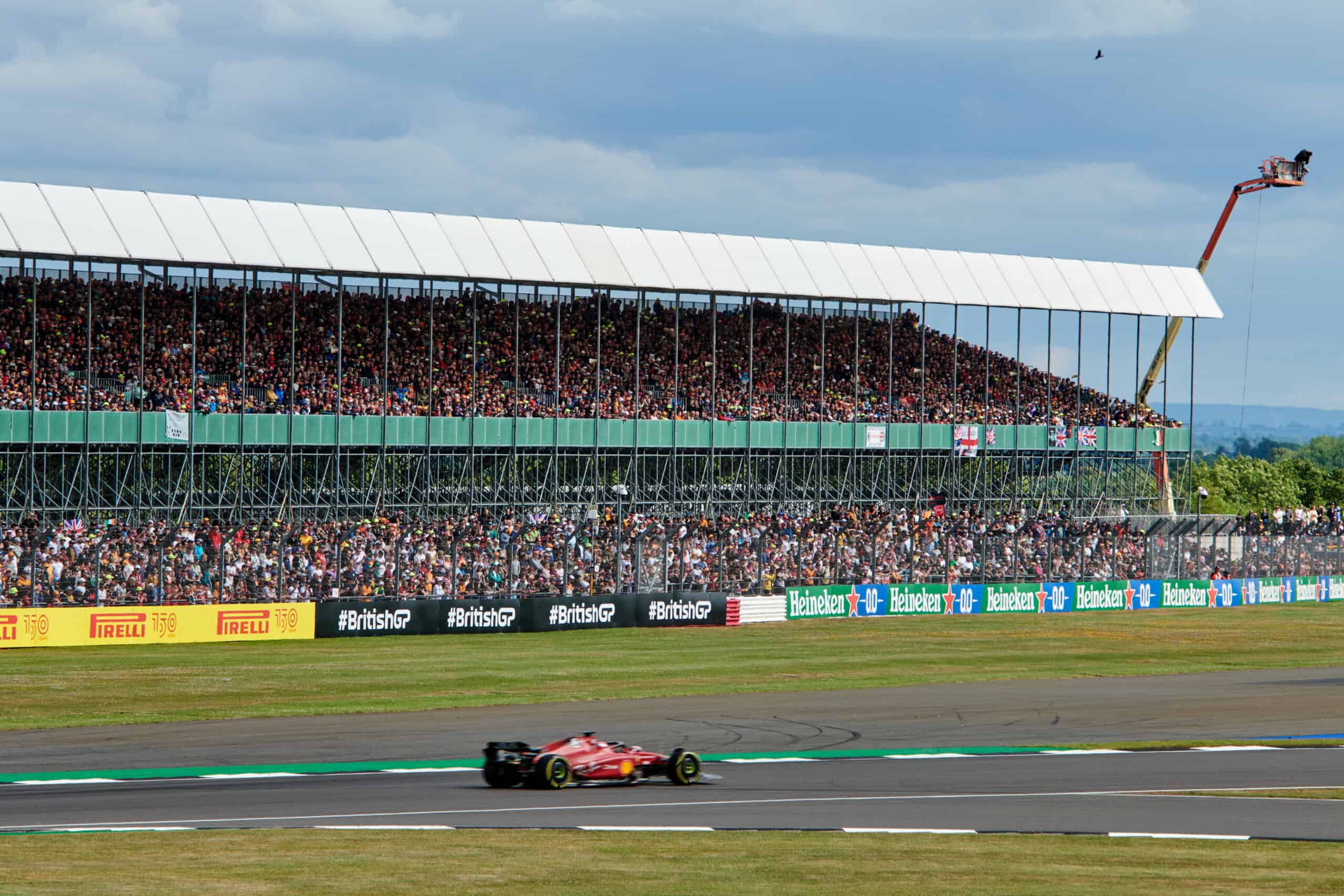 2023 Formula 1
---
F1 2023 rule changes
To combat the porpoising issues many teams had last year four additional changes will come into play according to the FIA: floor edges have been raised by 15mm; the diffuser throat height has been raised; the diffuser edge stiffness has been increased; and an additional sensor has been mandated to more effectively monitor the porpoising phenomenon.
In terms of safety, following Zhou Guanyu's horrific crash at the British Grand Prix last year, new roll hoop regulations have been put in place to reduce the possibility of the hoop digging into the ground after impact.
One of the most impactful regulation changes is likely to be a reduction in minimum car weight. A reduction of 2kg – to 796kg has been given the green light ahead of the new season, meaning mechanics will be doing everything within their power to shave off weight. It's possibly the reason why so many of the new cars this season feature black designs – bare carbon fibre is lighter than a coat of paint.
Looking ahead to race formats and sprint races will once again be a feature in qualifying expanding from three to six for the new season. It's essentially a 100km dash with no pit stops to determine the grid lineup on race day – think of it as F1's answer to T20.
The races with sprints in 2023 will be; Azerbaijan, Austria, Belgium, Qatar, Austin and Brazil.
At the tail-end of last season, the issue of cast caps dominated the F1 headlines as Red Bull were found to have exceeded the $145m cap by $2m.
The cost cap has been reduced to approximately $135m for the 2023 season.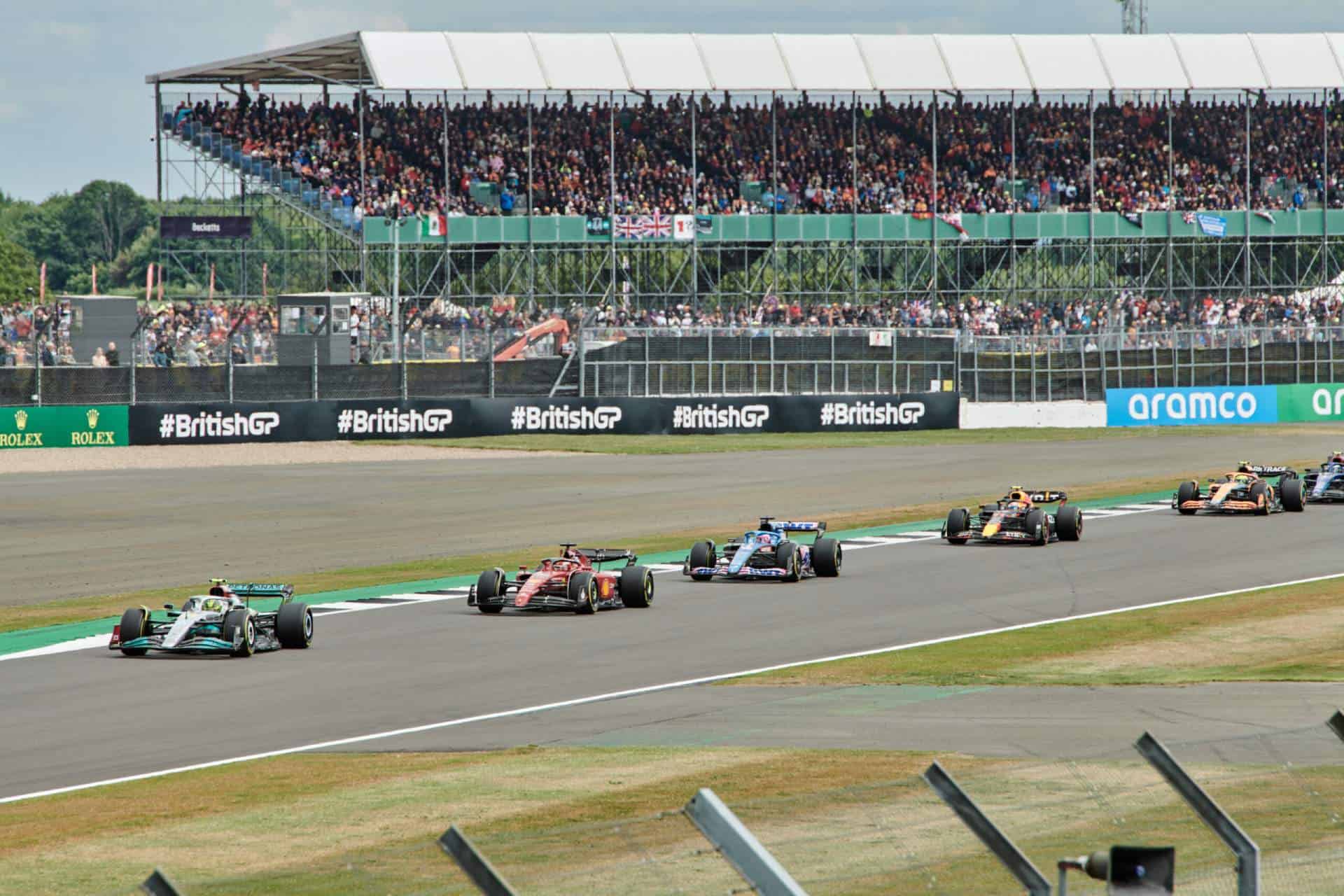 Formula 1 – Silverstone
---
F1 2023 calendar and new races
The F1 calendar in 2023 will be the biggest ever in the competition's history featuring 23 races (up from 22 last year), including the all-new Las Vegas street circuit. The Qatar GP will also be returning to the calendar in 2023.
March 5: Bahrain (Sakhir)
March 19: Saudi Arabia (Jeddah)
April 2: Australia (Melbourne)
April 30: Azerbaijan (Baku)
May 7: Miami (Miami)
May 21: Emilia Romagna (Imola)
May 28: Monaco (Monaco)
June 4: Spain (Barcelona)
June 18: Canada (Montreal)
July 2: Austria (Spielberg)
July 9: Great Britain (Silverstone)
July 23: Hungary (Budapest)
July 30: Belgium (Spa-Francorchamps)
August 27: Netherlands (Zandvoort)
September 3: Italy (Monza)
September 17: Singapore (Marina Bay)
September 24: Japan (Suzuka)
October 8: Qatar (Losail)
October 22: USA (Austin)
October 29: Mexico (Mexico City)
November 5: Brazil (Sao Paulo)
November 18: Las Vegas
November 26: Abu Dhabi (Yas Marina)
---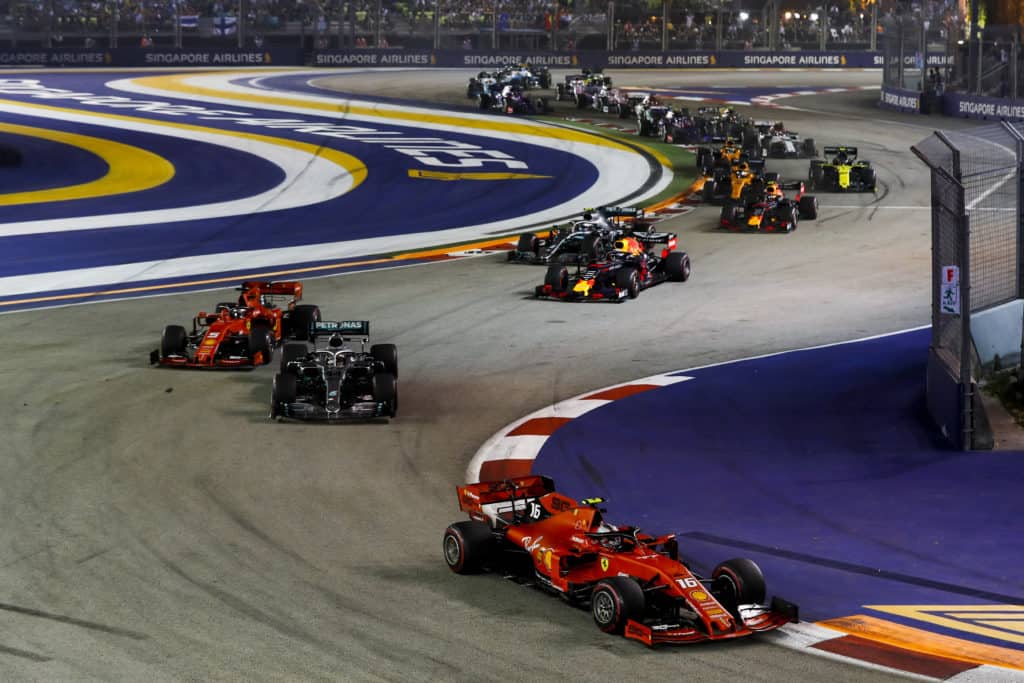 From the glamour of Monaco to the octane of Spa, there isn't a circuit in this year's F1 calendar that won't delight fans. With an exciting roster of drivers, and a new set of regulations for teams to contend with, it's bound to be a highly competitive season both on the race track, and in the politically-charged paddocks.
The hit Netflix series Drive to Survive has provided fans with unprecedented access to the trials and tribulations of F1, but there's nothing quite like seeing the events of race weekend unfold in front of your eyes.
The grid on race day is truly a sight to behold, you have the drivers, aka the prized assets being fanned and fussed over like Egyptian pharaohs, whilst the mechanics, resembling Stormtroopers in matching uniforms, exchange paranoid glances as they agonise over rival cars, looking for potential regulation breaches. And then, of course, you have the fans, who, despite a chorus of engine revs, can be heard chanting their favourite driver's name, on a day they are likely to never forget.
Lights out and away we go…
All Posts