Elton John to go out with a bang
Music
Friday December 9, 2022

As the end of his Farewell Yellow Brick Tour comes to an end, Elton John has announced that his last ever UK show will be at next year's Glastonbury Festival, where he will close out the show on the Pyramid Stage.
"I couldn't be more excited to be headlining the Pyramid Stage at Glastonbury 2023 and celebrate the greatest festival in the world," he said to his 4.3 million followers on Instagram.
He is the first act to be revealed for the 2023 iteration of the festival. However, many have speculated that the likes of Arctic Monkeys and Harry Styles may also be topping the bill – the next wave of artists is typically revealed in March.
---
As with every Glastonbury festival, tickets are in high demand. When tickets went on general sale on November 06, they sold out within an hour, as organisers tweeted, "Thank you to everyone who bought one and we're sorry to those of you who missed out, on a morning when demand far exceeded supply."
Now that the Rocket Man is onboard for his final UK show, the scramble for re-sale tickets in spring next year will be hotter than ever.
The emotional finale at Glastonbury on Sunday, June 25, 2023, will mark a five-decade-long career that has seen the pop superstar headline festivals and sell-out arenas worldwide.
He first garnered international acclaim following his breakout performance at the Troubadour in West Hollywood in 1970, his first on American soil. He stunned the crowd with hits from his debut album Goodbye Yellow Brick Road, which had just been released in the United States.
In June 1985, when he was already a household name, Elton John performed with the likes of Queen and Wham! in the Live Aid concert at Wembley Stadium in London. The event, known as the 'Global Jukebox', helped raise more than $125 million in famine relief for Africa.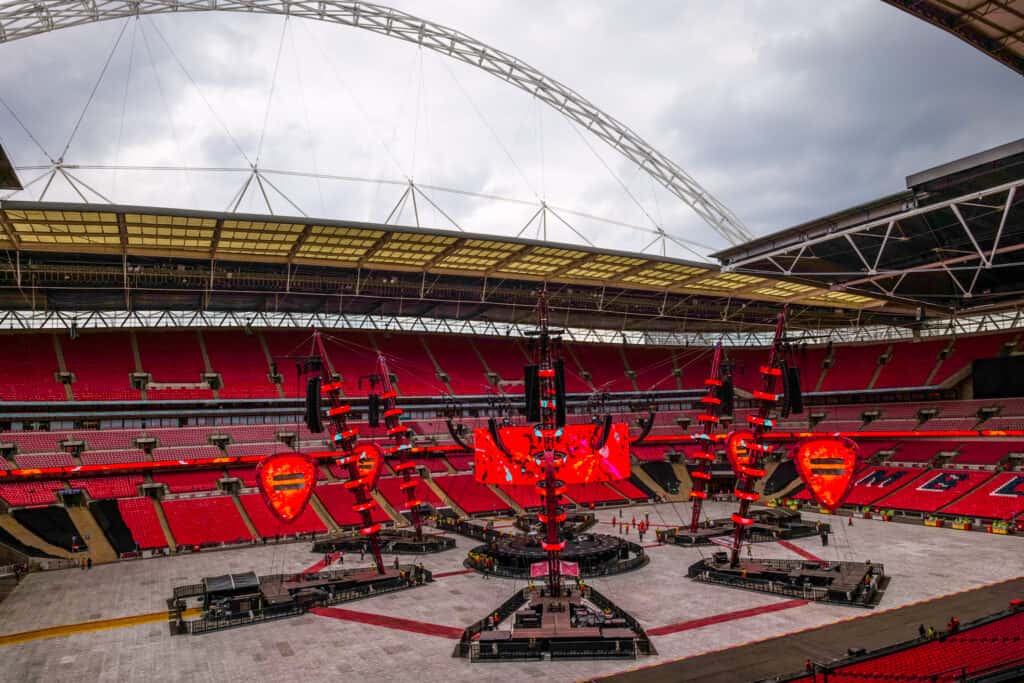 ---
Other memorable performances include his Royal Festival Hall Show in 1972, where he introduced his fifth LP Honky Château, which features arguably his most famous song Rocket Man. His fourth album, Madman Across The Water, had been released just three months earlier and was still in the US top 20.
Elton John is prolific, to date he has released a total of 31 albums and sold 300 million records worldwide, making him the fourth best-selling artist of all-time behind The Beatles, Elvis Presley and Michael Jackson.
Knighted for his services to music in 1998 by Queen Elizabeth II, Elton John has numerous accolades and awards to his name, including 5 Grammys, 5 Brit Awards and two Oscars.
In 2018, Elton John started his Farewell Yellow Brick Tour in Allentown, Pennsylvania. This was intended to kick off a tour consisting of 300 concerts worldwide, however, the European leg of his tour, initially scheduled for winter 2020 had to be cancelled due to the Covid pandemic.
The remaining tour dates were later postponed till 2021, along with the rest of the second European leg and the third North American leg.
Fans were left frustrated again in September 2021, when it was announced that John had sustained a hip injury, causing the European tour to be delayed again, this time till 2023.
---
Finally, in January 2022, John resumed his farewell tour at the Smoothie King Center in New Orleans, Louisiana to a sell-out crowd.
The legendary performer marked the end of his North American tour with one final performance at Dodger Stadium in Los Angeles in November 2022. Nearly 50 years on from his unforgettable 1975 show at the same stadium, John was joined by collaborators Dua Lipa, Brandi Carlile and Kiki Dee.
His Farewell From Dodger Stadium show was a global event, reminiscent of Elvis Presley's televised show in Hawaii in 1973, which attracted a billion viewers worldwide.
John's Dodger's performance was available to live stream on Disney plus and is still available to watch.
As his unforgettable career draws to a close there are only going to be so many more opportunities to say, "I saw Elton John live."
"It's going to be incredibly emotional." Emily Eavis, Glastonbury co-organiser said: "It gives me enormous pleasure to let you know that the one and only Elton John will be making his first ever Glastonbury appearance, headlining the Pyramid Stage on the Sunday night next year."
Written by @BayleyCakes_
---
2023 Concerts Hospitality
Check out our biggest concerts of 2023 around the UK. Incredible headline acts throughout
---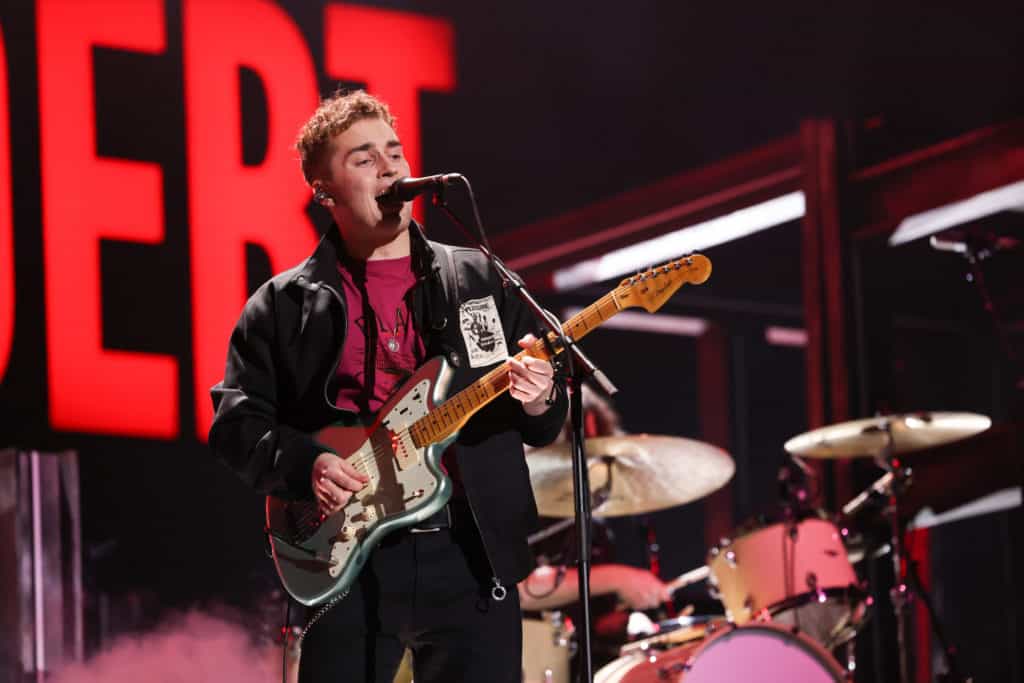 ---
Join us at some of the biggest concerts around the world with the best hospitality packages money can buy.
All Posts