A Summer of Ashes Cricket
Cricket
Tuesday May 30, 2023

A Summer of Ashes Cricket
An English summer wouldn't be quite the same without cricket's two oldest rivals locking horns in the Ashes – and you can be part of the action, with five thrilling Test matches to look forward to.
For the first time since 2019, England go head-to-head with bitter rivals Australia on home soil in a bid to win the trophy that may be world sport's smallest in size, but is arguably its biggest in tradition.
It all started at the Oval way back in 1882, when Australia shocked the world by beating England for the first time. A newspaper claimed that it was the 'death of English cricket', joking in an obituary that English cricket would be burned and the ashes sent to Australia. Fast forward to the next tour in Oz and a pair of bails were burned, placed in an urn and awarded to the winner. The rest, as they say, is history.
England haven't claimed the famous urn since 2015, with Australia targeting their fourth successive series win and their 35th Ashes title. But a lot has changed for the hosts since their disappointing showing 'down under' at the start of last year and they'll be keen to show the world that English Test cricket is well and truly back.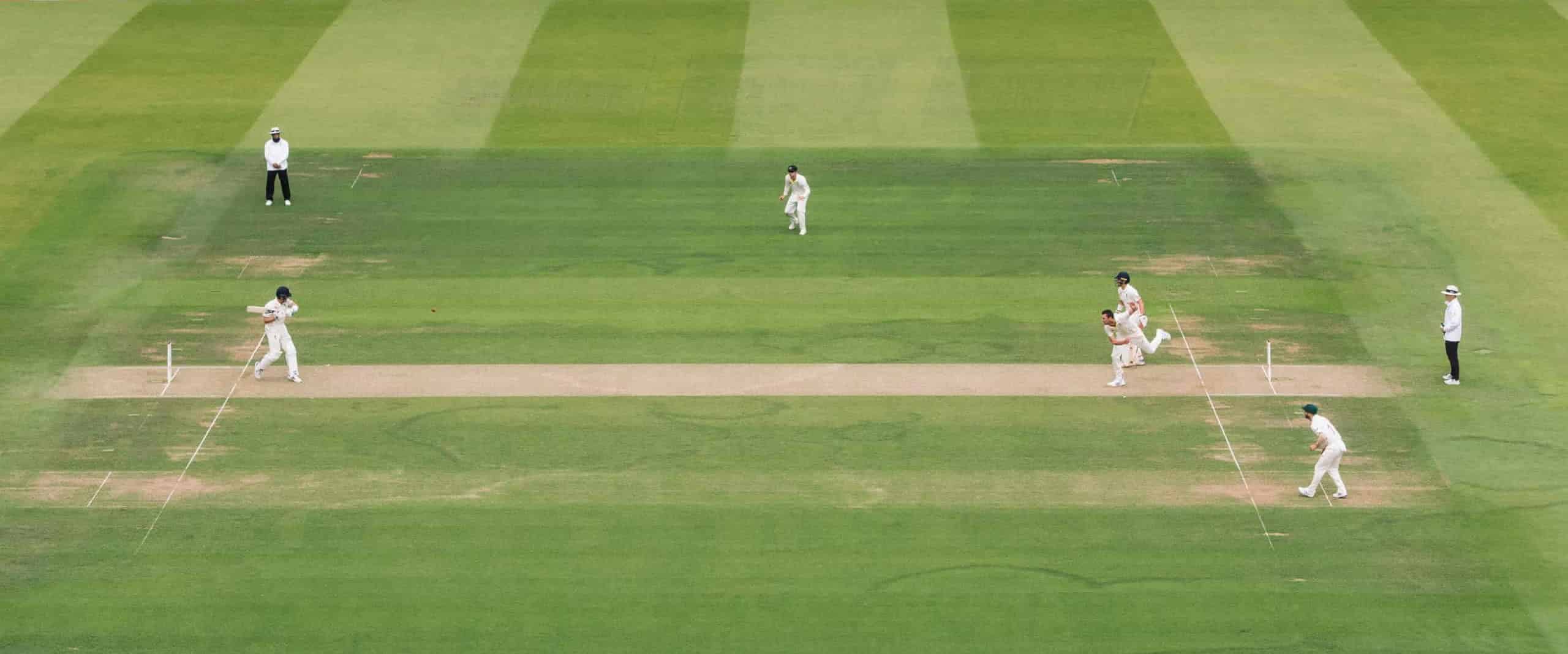 The Ashes 2023
2023 Ashes team news
Having lost the last three Ashes series, England have undergone a huge overhaul, with T20 World Cup hero Ben Stokes now leading them as captain. The all-rounder scored the most runs for England in 2019 and, alongside coach Brendon McCullum, he's looking to turn their fortunes around.
They'll be aided by former captain Joe Root, who's still a key cog in the side despite stepping down as skipper last year. Johnny Bairstow has been recalled having recovered from a broken leg, with fellow wicket keeper Ben Foakes set to miss out.
Sadly, England will be without Jofra Archer, who has been ruled out for the entire summer with a stress fracture in his elbow. They're also sweating on the fitness of veteran Jimmy Anderson, who is struggling with a groin injury.
For the Aussies, Steve Smith will be looking to continue his stunning Ashes form in England, having finished as the highest runs scorer in 2019, notching three centuries.
Meanwhile, captain Pat Cummins will once again strike fear into the hearts of England's batting line-up. The fast bowler has topped the wicket-taking charts in each of the last two Ashes series.
Elsewhere, David Warner is expected to keep his place in the squad despite his disappointing record in England, recording an average of just 9.6 in 2019.
---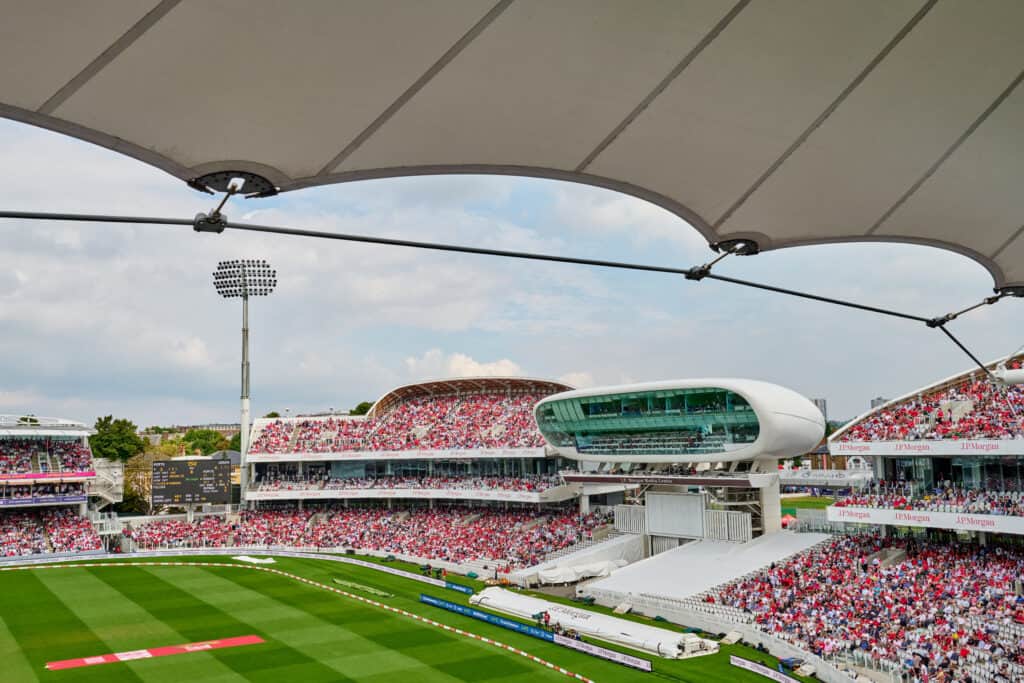 2023 Ashes Schedule
Test 1: Edgbaston – 16th to 20th June
The first Test takes us to Edgbaston, home of Warwickshire and the annual host of the T20 Vitality Blast Finals Day. England will be looking to get off to a strong start but will be wary of a repeat of the opener in 2019.
Smith scored centuries in both innings last time out, giving Australia their first win at Edgbaston since 2001, as well as their first win in an opening Ashes Test on English soil since 2005.
The Skyline is an exciting, new and premium facility situated at the very height of the Pavilion Stand. Boasting a live DJ, premium buffet and a complimentary drinks package.
The 1882 Club offers you the chance to enjoy the day's play from a fantastic viewing restaurant on the second tier of the Pavilion Stand.
Aylesford Boxes are located behind the Raglan and Priory Stands, catering for 12 or 16 guests with their very own private balcony.
The Edgbaston Experience Club hospitality offers an informal option. The quality of the breakfast, lunch and afternoon tea will not disappoint.
TV screens are on display so you can soak up the build-up and analysis during the breaks in play and you will only ever be a short stroll from your official match seat.
Test 2: Lord's – 28th June to 2nd July
Next up, Ben Stokes takes his side to Lord's, where the skipper scored a second innings century and was crowned player of the match last time out in a test that was eventually drawn due to the rain.
The scene of some of the most iconic moments in Ashes history, Lord's is regarded as one of the most prestigious sporting venues in the world. Can England create magic once again in London?
At The Ivy you'll enjoy a stunning day of exquisite cuisine at the famous Ivy restaurant in between watching all the thrilling action at Lord's.
Includes a hot breakfast, premium lunch and afternoon tea at The Ivy, as well as inclusive drinks throughout including access to the Father Time Bar after 4pm. Only available for days one to three of the Lord's test.
There's no better place to watch a full day's cricket than at Lord's in our ICON facility at the Nursery Pavilion. You'll be entertained throughout by world-renowned cricket names and ICON includes a full complimentary premium food and drink offering in the Grand Stand.
Secure your own private box at Lord's for your company to enjoy a premium experience at the home of cricket. Holding up to 18 guests, with a designated seating area, a complimentary bar and a brilliant informal grazing menu.
Test 3: Headingley – 6th to 10th July
The midway point of this year's Ashes takes place at Yorkshire's Headingley, where another Stokes century saw England narrowly win by one wicket four years ago.
Having fallen to a dismal 67 runs in the first innings, the hosts recorded their highest ever successful run chase in a Test match. That iconic comeback joined Ian Botham's 1981 heroics in the Headingley history books.
Hospitality for The Ashes Series is incredibly high in demand and Headingley hospitality is always highly sought after, including some of the best packages in world cricket.
Test 4: Old Trafford – 19th to 23rd July
The old enemies stay up north for the fourth Test and England will be forgiven for having nightmares ahead of the clash in Manchester. Australia retained the Ashes with a win here last time, strolling to victory thanks to Steve Smith's incredible 211 runs.
Lancashire's home patch was also the scene of the 'ball of the century', with Shane Warne famously dismissing ICON's very own Mike Gatting with the first ball of the Test back in 1993.
The ICON facility at The Emirates Old Trafford is a stunning hospitality option situated within a premium section of The Point.
Guests can enjoy a specially designed menu from our award-winning catering team, plus full complimentary drinks service and special appearance from a Cricketing legend.
Test 5: Kia Oval – 27th to 31st July
The final Test of the series sees the two sides return to the Kia Oval, the place where the Ashes began 140 years ago. Joe Root notched his 7,000th Test run on Surrey's turf as England won to level the series in 2019.
But it was too little too late as the draw saw holders Australia keep the urn once again. Fancy England to get their vengeance this time around? You can support the team in style with one of Engage's Ashes hospitality packages.
Our brilliant ICON facility in the second tier of the JM Finn stand is one of the best views you can have at the Kia Oval.
You'll be entertained throughout by world-renowned cricket names and ICON includes a full complimentary premium food and drink offering.
Our LIVE hospitality package at the Kia Oval is a more relaxed, informal hospitality offering that also provides a brilliant view of the cricket, with a complimentary bar for you to enjoy throughout the day.
Alongside a brilliant informal buffet menu, it's a fantastic opportunity to meet and take photos with cricket legends.
All Posts