A Ben Stokes masterclass… almost
Cricket
Monday July 3, 2023

England go 2-0 down in yet another thrilling 2023 Ashes test.
Another nail-biting encounter and another agonising defeat for England in a somewhat controversial second Ashes Test at Lord's. A thrilling game of cricket saw Australia come away as winners by 43 runs after yet another dogged Ben Stokes innings of 155. The defeat saw England go 2-0 down to Australia in the series with the home side having a mountain to climb if they are to have any hope of regaining the Ashes.
After losing the toss, Australian opening pair David Warner and Usman Khawaja strode out to the crease to put on an opening partnership of 73. It was Josh Tongue, in only his second test match for England, who drew first blood as he dismissed Khawaja for a timid 17 compared to his superb batting display at Edgbaston. It was also Tongue who dismissed Warner for 66, the number one's highest score so far in the series. But it was Steve Smith, England's nemesis, who was back to his usual self as he scored yet another test match century, his 32nd of his career and his second at Lord's. It was a dominant first innings display from Australia and one that saw them bowled out for 416.
It was then up to Ben Duckett and Zak Crawley to chip away at that total with the pair achieving England's highest opening partnership since 2013 of 91. Fast hands from Australian wicket keeper Alex Carey saw Crawley fall for 48 as Duckett ploughed on. Pope was the second to fall as a culmination of poor batting and tactical bowling saw England slip from 188-1 to 222-4. Alongside it fell the wicket of Ben Duckett pulling to David Warner at fine leg on a bitter-sweet 98 runs. A good knock, but not good enough as far as England were concerned.
The next 6 wickets fell for 103 runs as England saw themselves bowled, or 'bounced', out for 325 in front of a full capacity home crowd. Some would argue a good score but after starting so strongly, England fans couldn't help but think 'what if'.
And so back out came the Australian openers hoping to extend their lead of 91 runs. Extending their lead they did, but not quite how they wanted as far as Pat Cummins was concerned, as they were bowled out for 279 while seeing 92 runs fall for 7 wickets. England deployed a similar tactic used by Cummins and his side, bowling the short stuff, setting England a target of 371 to win.
It was always going to be a tough target for England to chase, however, one thing was for certain, they weren't about to give it up easily. A poor start from England made day 5 look uncertain after some unplayable Aussie bowling saw Stokes' side 45-4. But it was the two Bens, Duckett and Stokes, who rallied taking the score to 114-4 overnight.
Duckett was the first to fall on Day 5 for another commendable knock of 83 silencing many of the critics after the first test. England found themselves 177-5 with a mammoth task ahead of them as Jonny Bairstow came out to bat.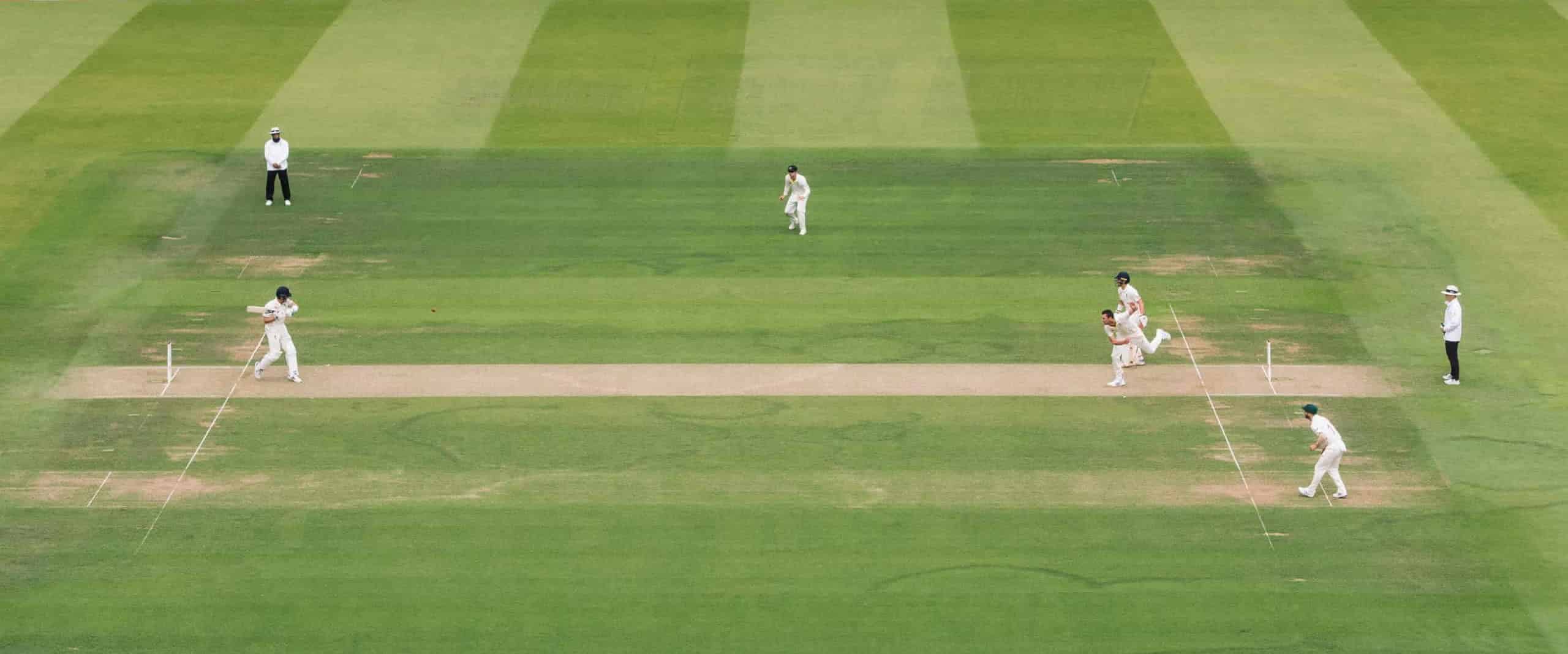 The Ashes 2023
A dubious dropped catch by Mitchell Starc was given 'not out' on day 4, as he appeared to run the ball along the ground after catching it. This was much to the disagreement of former Australian fast bowler Glenn McGrath exclaiming it was 'the biggest load of rubbish he had ever seen.' But Starc's drop wasn't the biggest controversy of England's second innings.
In the last delivery of a Cameron Green over, Bairstow ducked out of the way of a short ball, tapped his foot and began walking to meet Stokes for a chat. While doing so he left his crease as wicketkeeper Alex Carey threw the ball and hit the stumps. Australia appealed and umpire Marais Erasmus had no choice but to give Jonny Bairstow out for 10 runs.
Australia's unsporting behaviour was ridiculed by many and very nearly came back to bite them. The dismissal of Bairstow only put Stokes in the mood as he raced from 62 to 100 in just 16 balls. Partnered with Stuart Broad, Stokes hit nine sixes, a record in an Ashes innings, while Broad tried to start an argument with anyone in Australian whites. Dropped on 77 and twice on 114, it was looking like another miraculous innings from the all rounder and he would have had to surpass even his heroics from Headingley four years ago. And he was threatening to do so until a top-edge on 155 off the bowling of Josh Hazelwood. A trudge back to the pavilion after another remarkable innings from the Durham man as he got his team to within 70 of the target.
Unfortunately, it wasn't to be. England were shortly bowled out afterwards for 327 runs, with Josh Tongue being the last wicket to fall.
Positives for England
Yet again an enthralling test match that went right down to the final day and a match that England can take many positives from. Consecutively scoring more than 300 runs against Australia is something many England fans could only have dreamed of in 2019 the last time the visitors were here. Impressive batting displays from Duckett and Stokes will give England confidence ahead of the next test on Thursday. Not to mention, an injury to Australian spinner Nathan Lyon on day 2 ruling him out of the Ashes which could be pivotal if England are to find a way back into this series.
---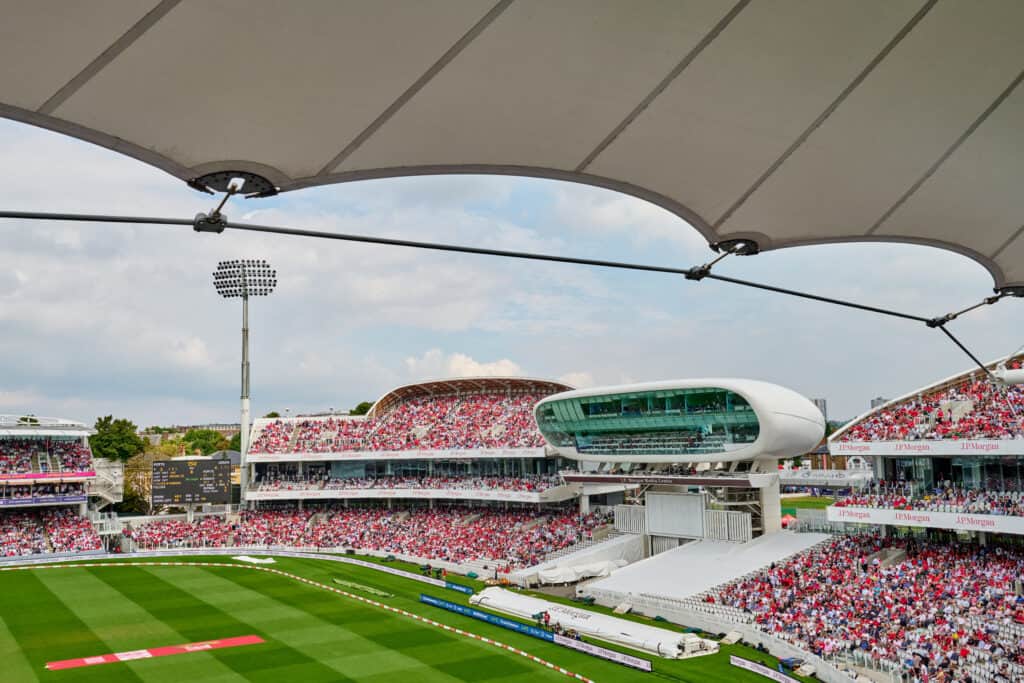 Questions over 'Bazball'
After another defeat, England fans and critics are starting to question whether this new era of entertaining cricket from England known as 'Bazball' is really working. This comes after England's batting display where many claim the top and middle order 'threw their wickets away' falling victim to the short ball that Australia persistently bowled. Particularly, it was Harry Brook who fell under heavy criticism after his shot caught by Cummins was described as not dissimilar to a 'baseball' shot. With that said, when England bowled the short ball to Australia, they also fell into a similar trap. So is it really poor cricket or is it about practising to face the short ball?
A game of controversy
In a game that saw some incredible cricket played, it was clouded over by some questionable Australian tactics after the dismissal of Jonny Bairstow. There is no question that it was out, however, should Pat Cummins have withdrawn the appeal and invited Bairstow back on? The incident resulted in many disagreements including constant booing from the home crowd, confrontation between Usman Khawaja and MCC members as well as Stuart Broad doing his best to wind up the Australian fielders explaining to Alex Carey 'it was the worst thing he has ever seen in cricket'. Many have branded the Australian team a 'disgrace' and it is safe to say it will be a fiery encounter at Headingley on Thursday.
England have a mountain to climb if they are to have any hope of regaining the Ashes and the task will require them to win all three of their remaining games. They haven't played particularly badly throughout the series and if the previous tests are anything to go off, it will be another edge of the seat affair at Headingley. Why not watch the Ashes from the best seats in the house with Engage Hospitality?
All Posts